At the end of March, two investment funds Jade Forest Capital and FundGo announced a cooperation agreement worth $ 100 million to increase the application of blockchain in the Vietnamese and Asian markets.
Through a large network of partners, the funds have connected and invested in many projects in different industries such as finance, technology, and education.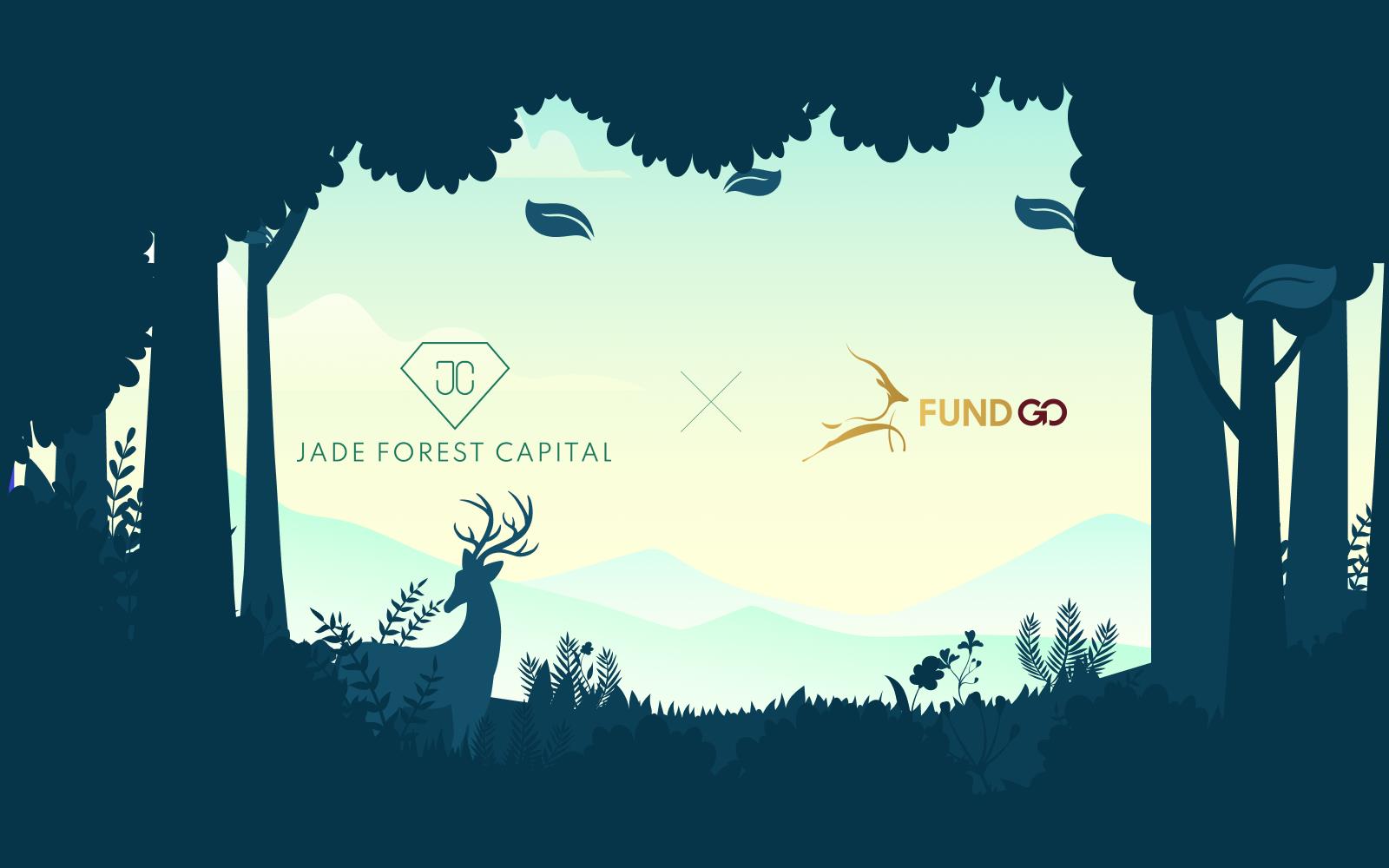 Jade Forest Capital and FundGo partnership opens up great opportunities for startups.
Jade Forest Capital, developed by Jade Forest Global Limited, is a private equity fund based in the British Virgin Islands that connects investors with efficient technology and finance projects around the world. gender. The fund invests over $100 million in a number of traditional sectors like stocks, gold and commodities along with a $100 million blockchain and crypto portfolio (including ETH, BTC, NEAR). and other GameFi and Metaverse projects).
Meanwhile, FundGo is the first licensed innovative start-up investment fund in the Mekong Delta with the desire to become a financial and consulting launchpad to support young pioneering businesses that are qualified and capable. participation in digital transformation. Thanks to a network of reputable partners, the ability to connect investments, quality human resources with effective management experience, FundGo will create favorable conditions for young businesses to access investment opportunities.
Over the past few years, the Vietnamese government has increasingly facilitated the application of modern technology. Decision No. 2117/QD-TTg dated December 16, 2020 of the Prime Minister emphasized the importance of blockchain research, development and application in order to help Vietnam participate in the Second Industrial Revolution. 4, encourage both organizations and young entrepreneurs to fully exploit new ideas for the overall growth of the country. This is considered an important step to facilitate the development of new ecosystems.
According to many reputable reports, Vietnam is ranked among the global leaders in terms of the number of institutional and individual investors as well as the transaction volume on the blockchain market. However, the huge capital is mainly poured into foreign projects, while domestic projects are struggling to survive amid fierce competition. The lack of support from reputable supporters and the international community has been reducing the chances of successful projects.
On the occasion of the Binance Blockchain Week event taking place in Dubai (United Arab Emirates), representatives of Jade Forest Capital and FundGo met and discussed the opportunities and challenges of the Vietnamese market. The two sides have reached an agreement worth up to 100 million USD to support startups as well as issue Ethereum fund certificates to popularize digital asset investment in the country.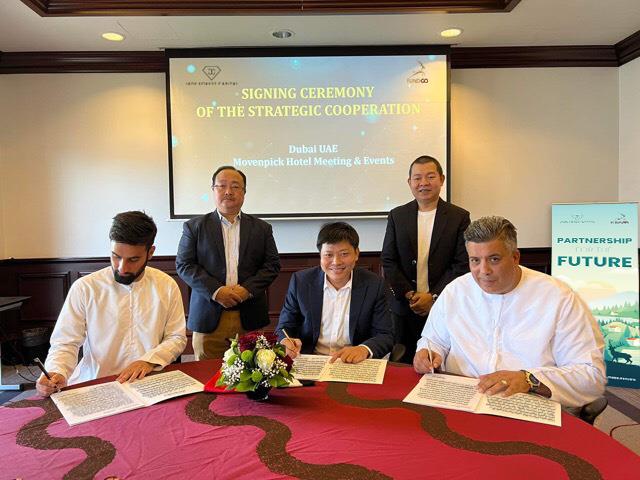 Representative of Jade Forest Capital and FundGo at the Signing Ceremony in Dubai
With the same mission of creating positive impacts for society, the two sides aim to advise and provide financial support to domestic enterprises, with special priority given to startups with breakthrough products. high applicability. Jade Forest Capital and FundGo will work closely to help Vietnamese companies develop products, strengthen connections with international partners, and expand globally.
Mr. Tung Nguyen, CEO of Jade Forest Capital expressed his excitement to be able to through the cooperation relationship with FundGo to expand investment, business, and financing activities for startups as well as businesses. promising small and medium sized enterprises in Vietnam. He believes this is the right vision to approach this dynamic and growing industry. FundGo is expected to support Jade Forest Capital in quickly seizing development opportunities in Vietnam – one of the most potential markets in Asia.
Mr. Eric Vuong, CEO of FundGo also shared: "We highly appreciate the experience and potential of Jade Forest Capital in financial investment in general and blockchain in particular. This agreement will strengthen FundGo's financial resources while expanding its partner network to developed countries and territories."
Both sides believe that this is an important development milestone for this sector, not only for Vietnam but also for Asia, home to high-quality startups and ready-made SMEs. develop further. The investment cooperation of Jade Forest Capital and FundGo also attracted special attention from domestic and international press, creating a great motivation for startups to constantly innovate in order to bring about innovative solutions. many common benefits to the community and contribute to the development of the global economy.

https://genk.vn/2-quy-lon-cam-ket-dau-tu-100-trieu-usd-vao-cac-du-an-khoi-nghiep-doi-moi-ung-dung-blockchain- tai-viet-nam-20220405175219772.chn
.
---
---