Recently, an NFT project of the Vietnamese-born founder raised about 1.1 million USD in capital, and then ran away with the money. However, soon after, both founders of the project, Ethan Nguyen and Andre Llacuna, were arrested.
Ethan Nguyen and Andre Llacuna were charged with fraud and money laundering, in a crypto "rug pull" scheme. These two founders have launched a new NFT collection called Frosties. After selling the NFTs of a cartoon character and raising $1.1 million, the two closed the project and moved the funds into a series of separate crypto wallets, making NFT Frosties owners and investors alike. empty-handed.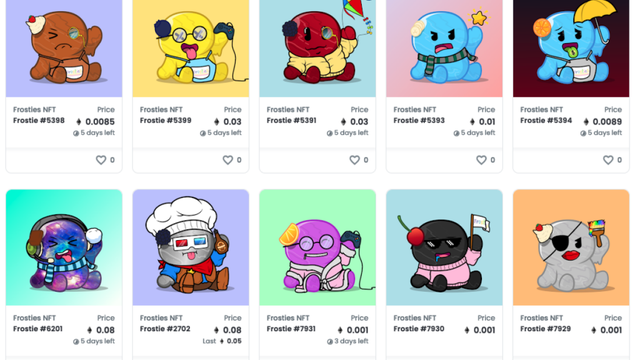 This NFT collection features approximately 8,888 different photographs of the Frosties character, with a price tag of $130 per NFT. It is worth mentioning that this project has attracted a large number of people interested, and sold out all NFTs within an hour of listing. But soon, the two founders announced their abandonment of the project.
On Discord of the Frosties community, Vietnamese-born founder Ethan Nguyen confessed and apologized: "I know this is shocking, but the project is coming to an end. I never intended to continue this project and have no plans for anything in the future."
However, shortly after, investigators found the IP addresses and email addresses of the two founders from the Discord account, comparing it to the corresponding account on the Coinbase exchange. These accounts are linked to the Citibank credit card and the physical identities of both. Investigators also tracked down a series of money transfers, leading to charges of money laundering. As a result, both were arrested in Los Angeles, California.
Reference: theverge

https://genk.vn/mot-du-an-nft-cua-nha-sang-lap-goc-viet-keu-goi-von-11-trieu-usd-roi-om-tien-bo-chay- 20220405102157451.chn
.