In a post earlier this week, the social media giant announced that it is allowing creators on Horizon Worlds to sell virtual assets in the worlds they are building. These assets may include NFTs. However, the company did not say how much it will charge for these transactions.
As of April 13, a spokesperson for Meta confirmed to CNBC that they will charge up to 47.5% per transaction. This figure includes a 30% "hardware platform fee" for transactions made through the Meta Quest Store, where they sell apps and games for VR devices.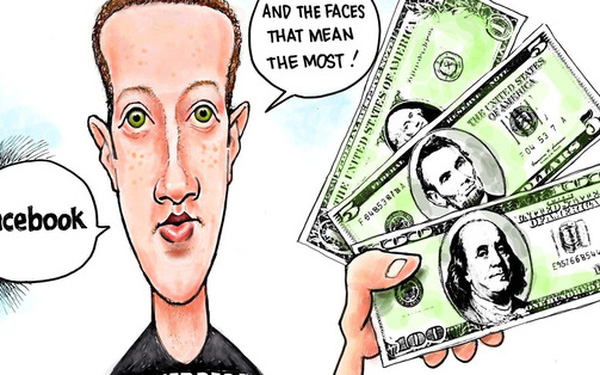 In addition, Horizon Worlds will charge a fee of 17.5% per transaction. Horizon Worlds (formerly Facebook Horizon) is a free online virtual reality game that allows people to build and explore virtual worlds. Meta brought the game to their Oculus VR headset in the US and Canada last September and December, but has yet to launch it globally.
The huge severance from the company of which Mark Zuckerberg is CEO has created a wave of outrage in the NFT community. One Twitter user wrote: "I hate Facebook". Another claimed: "If Meta wants 47.5% of NFT transactions, they will have to talk to the Internal Revenue Service (IRS) because I don't even get that much after fulfilling my tax obligations. me".
It's not difficult to make a comparison. NFT OpenSea cuts 2.5% for each transaction while its competitor LookRare only charges 2%.
However, Vivek Sharma, Vice President of Horizon Worlds, thinks this is a competitive price. "We believe it's a pretty competitive price in the market. We believe other platforms can get their share as well," said Mr. Sharma.
However, CNBC shows that the fees Meta contemplates applying for the sale of virtual assets on Horizon Worlds is significantly higher than the fees Apple charges developers on its App Store.
This huge fee seems to go against the statements of Meta leaders. Mark Zuckerberg himself and other senior Meta executives have criticized Apple for charging 30% fees to app developers.
In November 2021, Zuckerberg himself also said that his company would try to let metaverse creators avoid paying huge fees for content developers on the App Store.
"When we built Metaverse, we focused on opening up opportunities for creators to earn money from their work. The 30% fee Apple charges on transactions makes this difficult. That's why we're working hard so that creators can make more money," Zuckerberg said.
After the Meta representative announced the fee was up to nearly 50%, Mark Zuckerberg still did not speak.
During an event at the end of October 2021, Facebook launched the metaverse virtual universe and announced the change of the company name to Meta. Mark Zuckerberg said that this social network will focus on developing a new user experience in the "super universe" metaverse, where users can work, play, and communicate in multiple virtual reality spaces.

https://cafebiz.vn/an-day-nhu-mark-zuckerberg-doi-cat-phe-gan-50-cac-Giao-dich-tai-san-ao-trong-metaverse-20220414091846107.chn
.