It seems that Microsoft is very actively adding many things to the Edge browser. Over the past few months, we have seen a lot of different utilities, like shopping tools, quoting tools, Office integration, math solvers,… and that's still not enough, now, Microsoft also want to integrate a Games panel into Edge.
Some users of the Edge Canary version have discovered that there is a new Appearance section called the Games Button, which when clicked on you will add a Games panel to the omnibar, next to the address bar.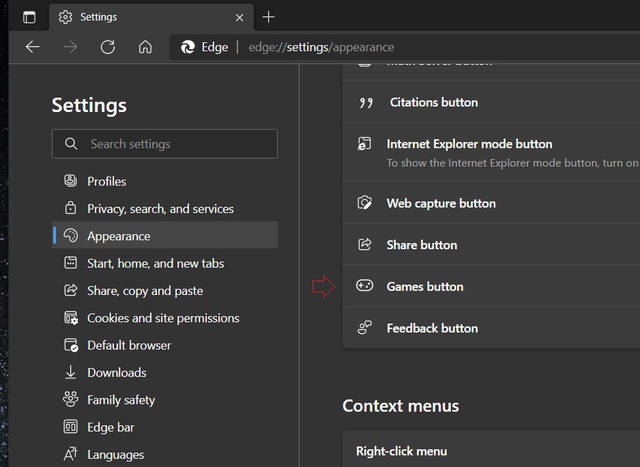 This panel will display a list of games for the browser, many of which are from MSN Games. They are divided into different categories like Microsoft classic, Arcade, Board & Card, Puzzle, Sports, Casual. When you click on any game, you can play it directly in the browser without any additional installation. This list includes both free and paid games.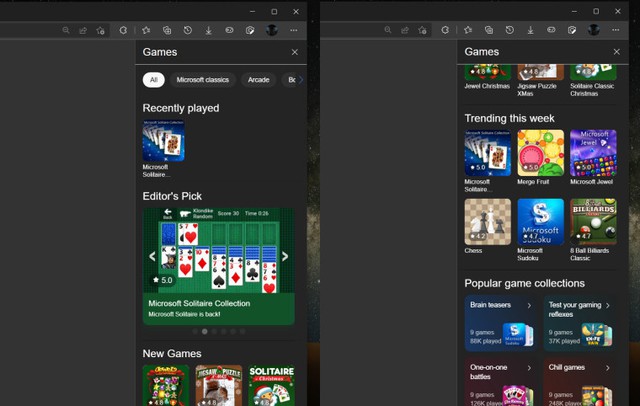 It seems that this feature will be something that affects the productivity of office workers here, because when they are bored, they will be able to access a lot of games right in the browser and entertain without much effort. who noticed.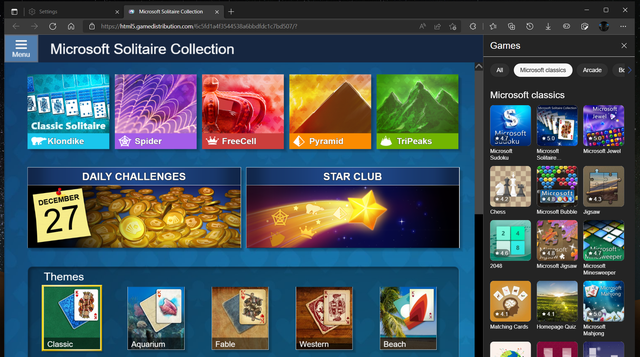 This feature is completely optional and disabled by default, currently only tested on Edge Canary and it is unknown when it will appear on Edge for all users.
Reference: Neowin