According to IFL, the world now generates 2.5 million billion bytes of data every day and this number is constantly growing. The massive proliferation of data requires storage space to expand at a corresponding rate, especially in enterprises where data is an invaluable asset. In addition, concerns about security risks, traceability, availability as well as the requirement to control important data also pose challenges for businesses.
HPE Alletra 6000 – Changing data storage infrastructure model
At the end of 2021, HPE introduced a cloud data infrastructure solution with HPE Alletra 6000, designed for large-scale enterprise data processing, especially suitable for the FSI sector (financial assets). main, securities, insurance) with large data volume, strict requirements on latency and security.
The advantage of HPE Alletra is that it is a fully NVMe memory system, built on the architecture of HPE Primera and HPE Nimble Storage, ensuring high availability to meet the requirements of mission-critical workloads. . The solution is optimized for the best price/performance ratio, providing a stable system that large enterprises can trust to store their data.
Taking advantage of the AMD EPYC 7002 series processors, the HPE Alletra 6000 is scalable from 8 to 64 high-performance cores, increasing bandwidth with PCIe® 4, delivering up to 3x faster performance than with the previous HPE Nimble. The HPE Alletra 6000 represents a bold paradigm shift for data infrastructure, enabling businesses to move from ownership and retention to on-demand access and use and services.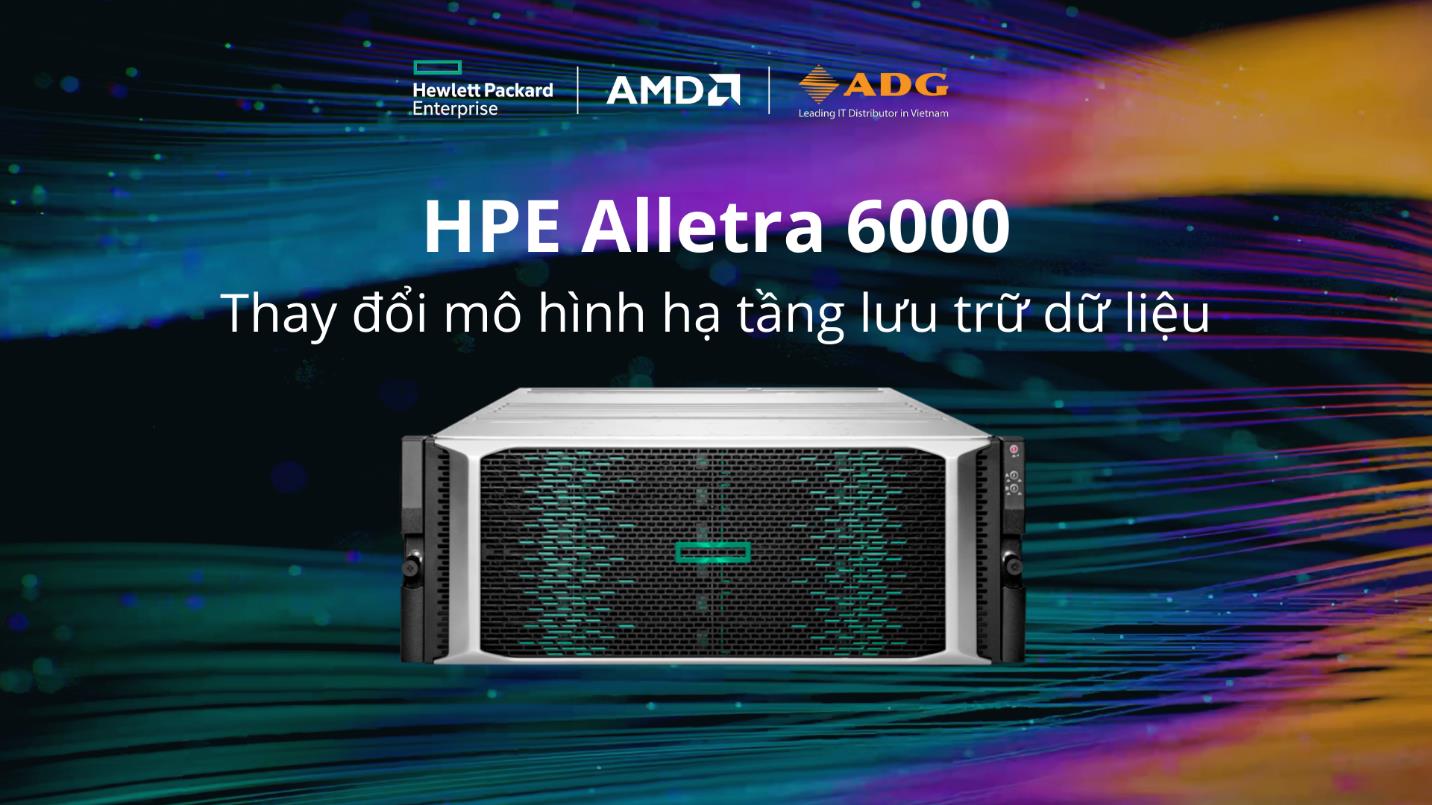 With the Data Services Cloud Console interface, HPE Alletra brings the cloud computing experience to the enterprise, while providing flexibility and simplicity for all applications throughout the lifecycle. The Data Services Cloud Console enables HPE Alletra to be set up and up and running in minutes, with auto-configuration once connected, and support for managing the data infrastructure from any device.
Smart data management with enhanced AI
HPE Alletra 6000 powered by HPE InfoSight – Advanced AI technology that predicts and prevents storage, service, and virtual machine disruptions, saving businesses over 1.5 million hours of downtime caused by downtime . At the same time, predictive support automation provides a whole new support experience with automated L1 and L2 caching, allowing direct access to needed resources. With the HPE Alletra 6000, businesses can manage their data infrastructure with AI recommendations to improve performance, drive availability, optimize usage, and plan for resources.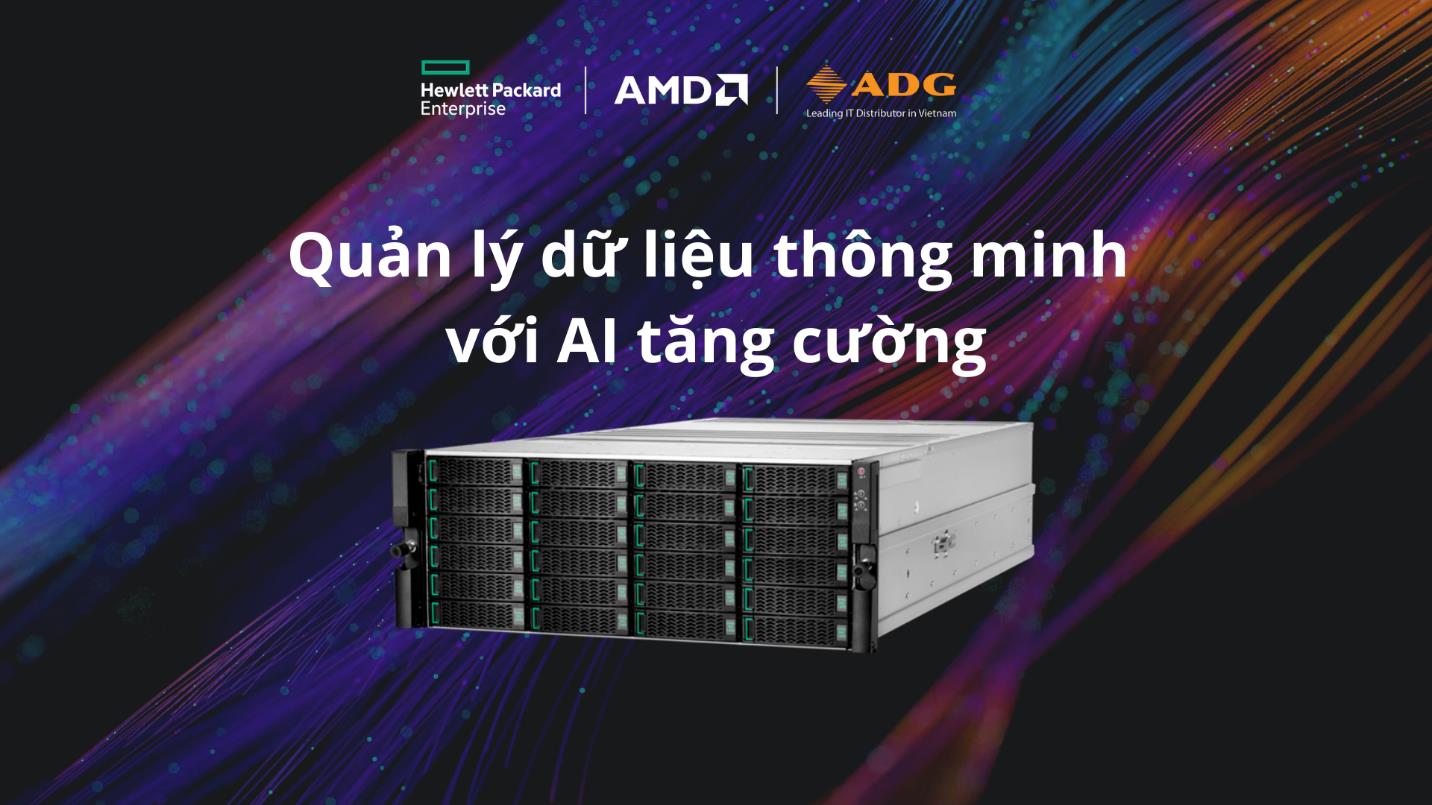 Design for cloud data infrastructure
Not only is it easy to set up quickly in minutes, delivering application workloads on the best-suited infrastructure for SLA (service-level agreement) optimization, the HPE Alletra 6000 also offers accessibility Innovations fast without interruption through self-service upgrade. At the same time, this solution also helps businesses manage data from anywhere based on SaaS (software as a service). With the HPE Alletra 6000 organizations can simply and consistently run mission-critical applications with guaranteed availability above 99.9999% globally.
In the past, when it comes to cloud computing, businesses are often afraid of control and security, leading to many risks. Overcoming these problems, the cloud computing model at Data Center On-premise offers outstanding advantages over the traditional model, especially in management and security. With the HPE Alletra 6000, business concerns will be thoroughly solved, investment costs optimized, and fast complex data processing performance.
In addition, specific businesses such as banks with extremely large storage needs and intelligence in data processing, security and scalability, the HPE Alletra solution can completely meet.
The HPE Alletra 6000 is a breakthrough for businesses with the ability to support data from the edge to the cloud, completely transforming the user experience. In Vietnam, HPE Alletra 6000 is distributed by ADG Distribution, see more HPE server solutions at https://server.adg.vn/.

https://genk.vn/nang-tam-trai-nghiem-voi-giai-phap-luu-tru-du-lieu-hpe-alltra-6000-20220331125249227.chn
.