Gold price today, update the latest gold price, 24h gold price news, how much is the domestic gold price, how much is SJC gold, the latest world gold price.
World gold price
World gold price on the afternoon of March 31 is currently hovering around the threshold of 1,926 USD/ounce, down slightly compared to last night's session.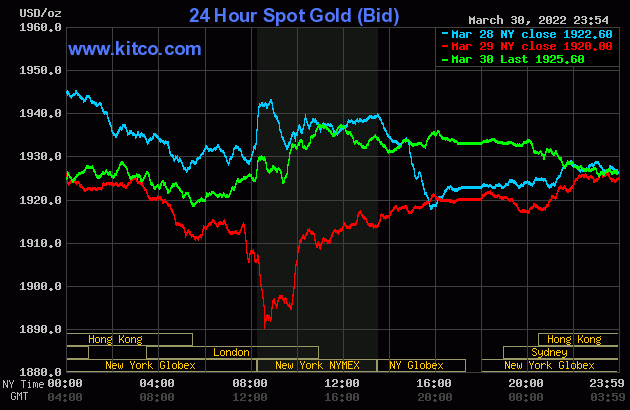 However, according to the general trend, the world gold price is still trending to recover thanks to the increased buying power at the lowest price of the year.
Traders and investors are currently assessing three main factors affecting most markets: the Russia-Ukraine war, the new blockade in China.
Domestic gold price
Domestic gold price at noon on March 31, domestic gold price, PNJ gold is currently listed at 54.80 – 55.90 million VND/tael bought and sold.
SJC gold price is currently listed at 68.10 – 68.80 million VND/tael bought and sold.
The price of 24K gold jewelry is currently trading around the threshold of 54.20 – 55.00 million VND/tael bought and sold.
The price of 18K gold jewelry is currently listed at 40.00 – 41.40 million VND/tael bought and sold.
Latest domestic gold price update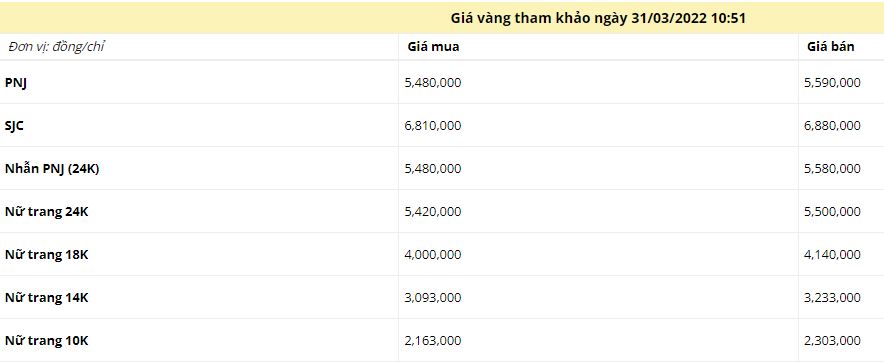 Gold price forecast
Technically, April gold futures prices have now hit a five-week low in the night trade on March 29.
The bulls will have the overall near-term technical advantage but now fading, a downtrend is also forming on the daily chart.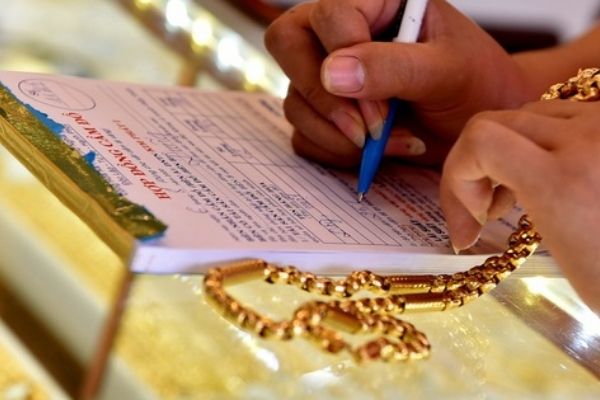 One of the next upside targets is for a close above solid resistance at last week's high of $1,967.20 an ounce.
.