Honda Vision
According to the latest retail sales report of Honda Vietnam's motorcycle and automobile business, in the scooter segment, Honda Vision with 46,667 units sold is Honda's best-selling scooter, accounting for 25.8% of total sales. motorbikes of HVN in March 2022. The above figure shows how much Vietnamese people love this scooter model.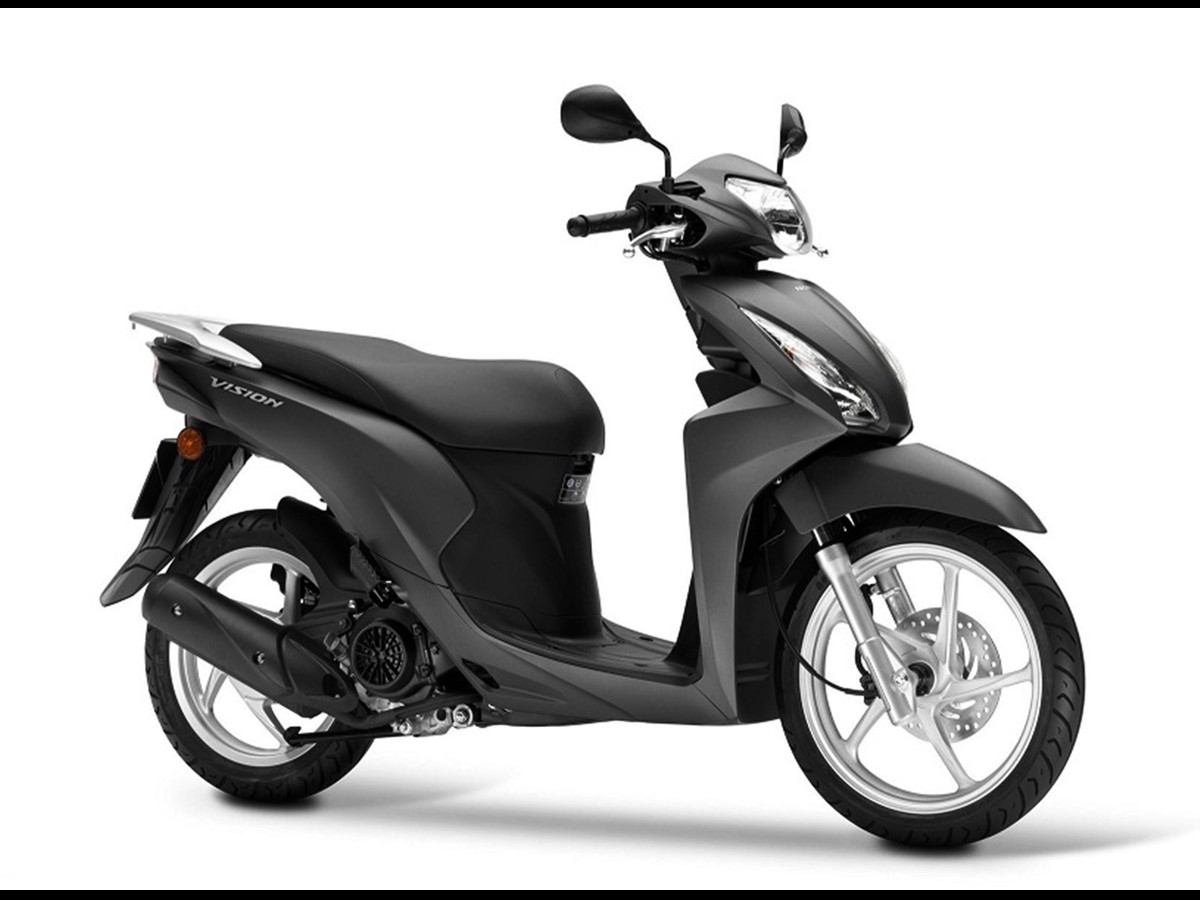 With a suggested price of VND 30.29 million to VND 34.79 million, Honda Vision is equipped with a 110 cc eSP engine, producing 8.8 horsepower at 7,500 rpm and extreme torque. 9.23 Nm at 5,500 rpm. The average fuel consumption of this model is at 1.87 liters per 100 km. In terms of appearance, Honda Vision possesses a slim, youthful design, suitable for many ages. Therefore, it is not difficult to understand when Honda Vision is chosen by so many people.
Suzuki Address
First launched in 2016, Suzuki hopes this model will help it gain a position in the popular scooter segment and compete directly with Honda Vision and Yamaha Luvias. Suzuki Address is offered by the company in 4 color versions including blue-black, red-black, matte black and yellow with prices ranging from 28.29 million to 28.79 million dong.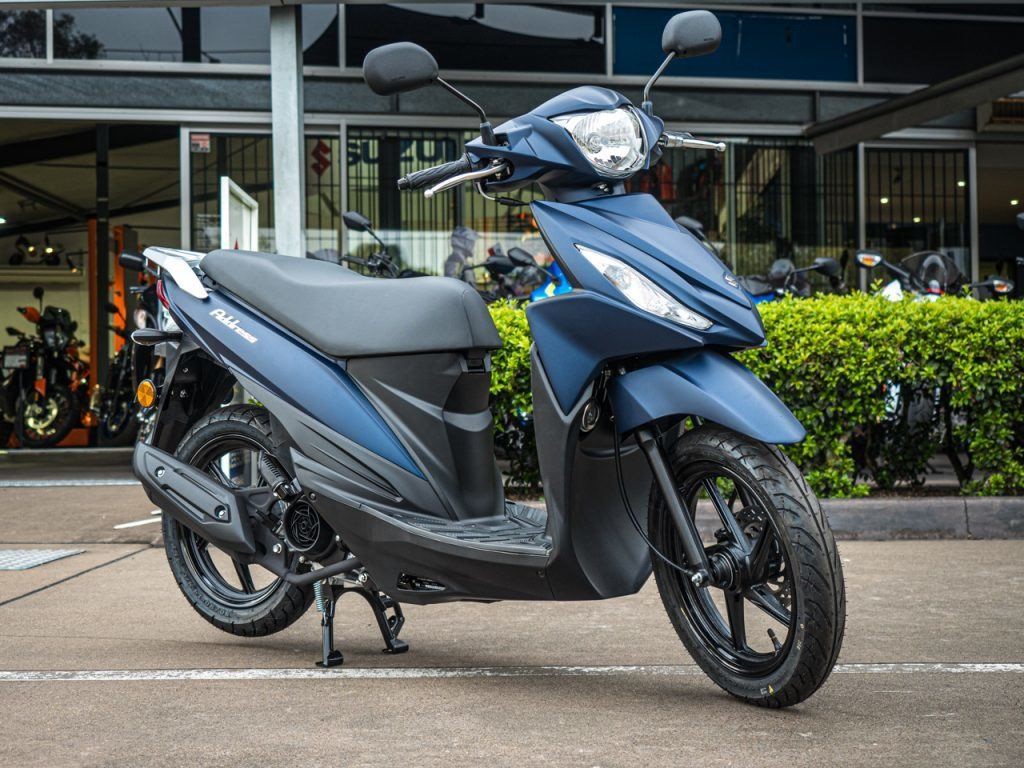 Suzuki Address uses a 4-stroke engine, single cylinder, electronic fuel injection, air-cooled, SOHC, 113 cc capacity to help produce a maximum capacity of 9.1 horsepower at 8,000 rpm. min vga maximum torque of 8.6 Nm at 6,500 rpm. Although designed to target female customers, the strong and sporty features are still evident on this model, such as the forward-facing mask shape to reduce wind resistance, and 2 light strips. halogen swipes backwards. The body of the car also appears a lot of angles and veins, instead of being neutral like rival Honda Vision.
Yamaha Janus
In the segment of scooters under 30 million, it is impossible not to mention Yamaha Janus. As a model aimed mainly at young female customers, Janus possesses soft design lines and uses many modern technologies to make this model suitable for a youthful and dynamic style.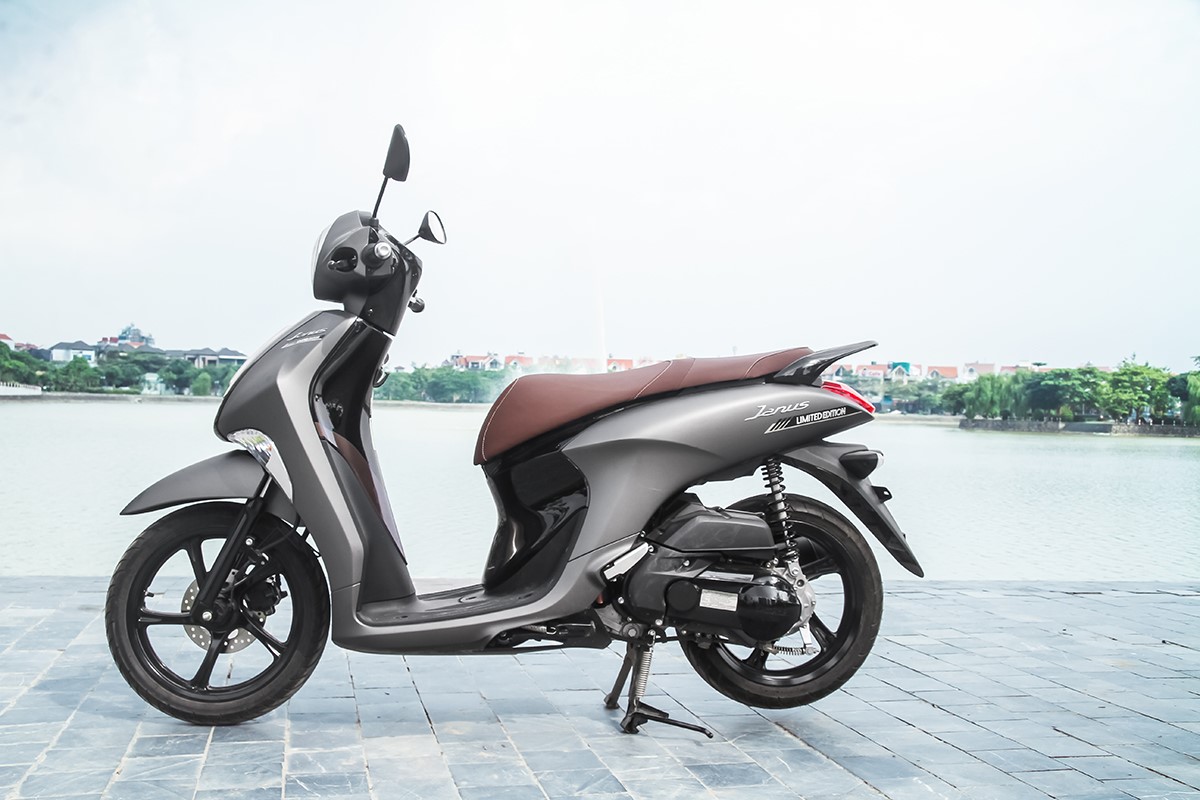 Powering the Yamaha Janus is a Blue Core, 4-stroke, single cam SOHC engine block with a capacity of 125 cc with electronic fuel injection technology. Together with the CVT transmission system, the car is capable of producing a maximum capacity of 9.5 horsepower at 8,000 rpm, maximum torque of 9.6 Nm at 5,500 rpm. The average fuel consumption of this model is at 1.87 liters / 100 km, equivalent to Honda Vision. The car is also equipped with SMARTKEY smart key, SSS temporary engine shutdown system, analog clock cluster integrated with LCD screen, large trunk with a volume of up to 14.2 liters.
Currently, Yamaha Vietnam is distributing Janus with 3 versions Standard, Special and Limited, suggested prices are 28 million, 31.5 million and 32 million dong, respectively.
.