Recently, giant Minh Plastic shared the good news when he bought 5 motorbikes at the same time at a dealer in Ho Chi Minh City. Among that series of motorcycles that have attracted the most attention is the Ducati Superleggera V4 motorcycle model, which is limited to 500 units worldwide. Currently, the selling price of the car is nearly 6 billion VND when it is brought to Vietnam.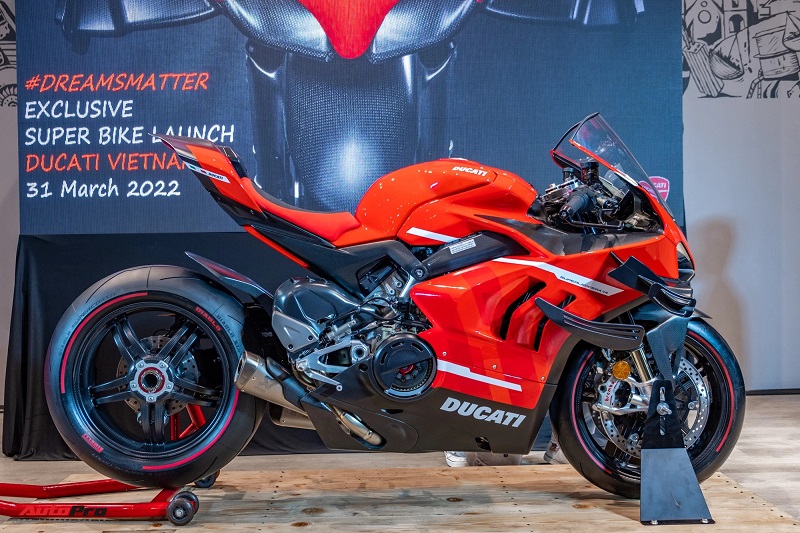 Attending the car handover ceremony, the giant Minh Plastic brought his wife, both of whom had many romantic pictures on the motorcycle that attracted attention. It is known that the Ducati Superleggera V4 of businessman Pham Tran Nhat Minh has the serial number 405. This is a lucky number, frequently appearing on the models of this giant, since the Peugeot 405.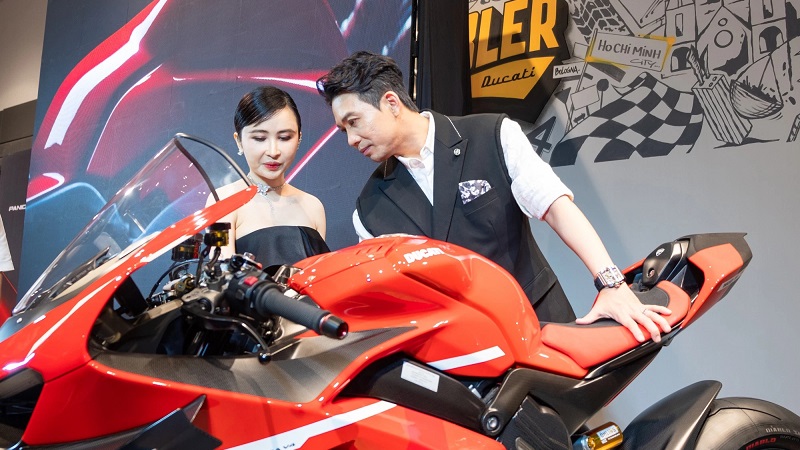 This French sedan used to accompany Mr. Pham Van Muoi in the early days of building his career. Mr. Muoi is the General Director of Long Thanh Plastic Company and the biological father of businessman Pham Tran Nhat Minh.
The new car of giant Minh Plastics has the look of a pure sportbike, so this model is designed and developed to achieve maximum performance on the track but still ensure driver friendliness.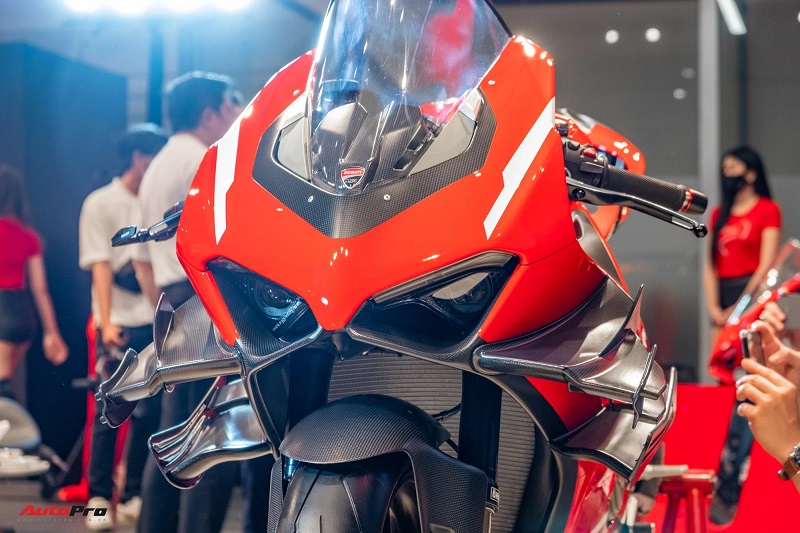 Some notable details of the bike made from carbon fiber include the streamlined windscreen system, which provides aerodynamic performance that matches and outperforms the bikes in the current MotoGP series. In addition, the twin spoilers derived from the Desmosedici GP16 model ensure a downforce of 50kg at 270km/h, 20kg more than the force generated by the wings on the Panigale V4 and V4 R.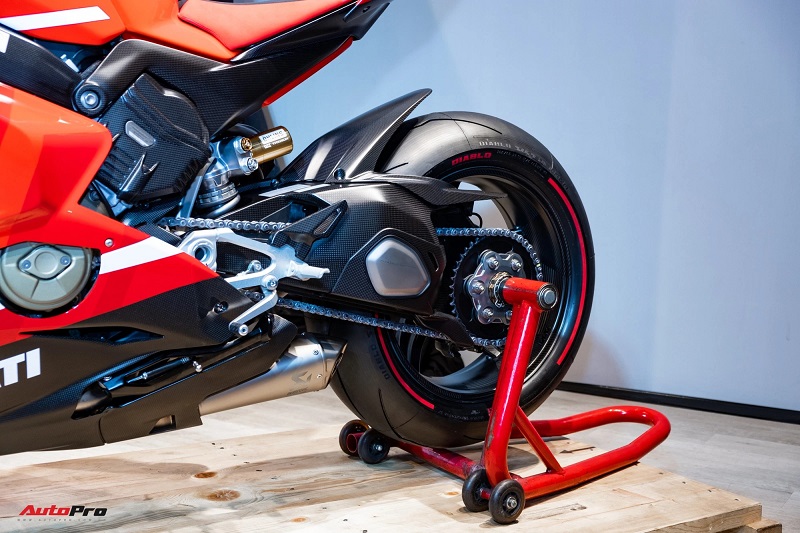 The wing part made from carbon fiber has contributed to making the car's appearance more sporty. The car uses the Desmosedici Stradale V4 engine block, for a capacity of 224 horsepower and 116Nm of torque. The power of the car can be increased to 234 horsepower when included in the Racing package.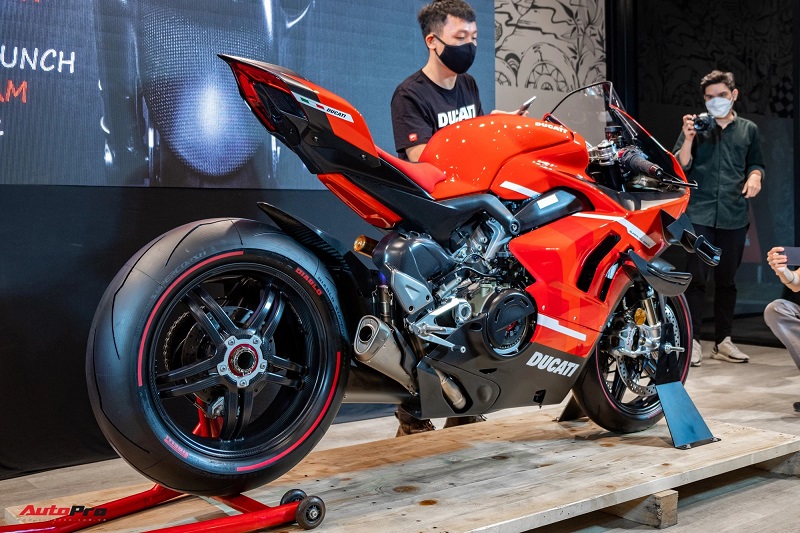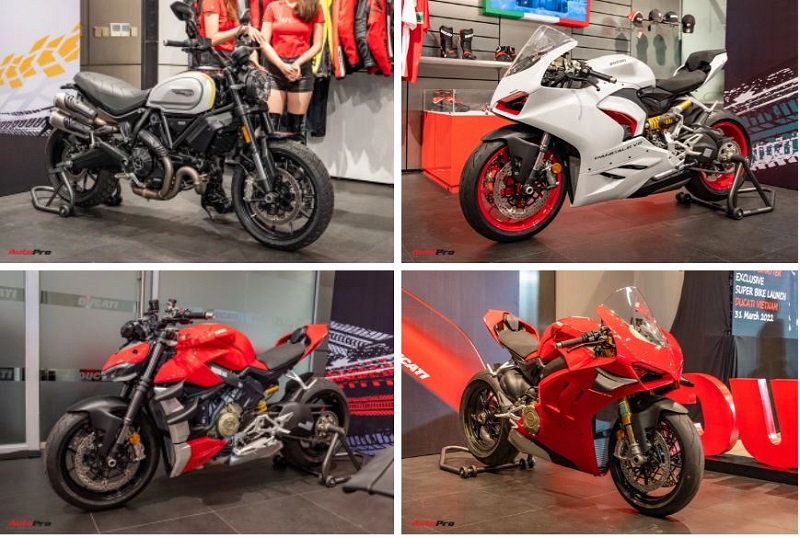 The weight of the car is 159 kg (16 kg lighter than the Panigale V4), power / weight ratio 1.41 hp / kg. The total cost of giant Minh Plastic to buy 5 motorbikes is up to nearly 9 billion VND. Specifically, the Scrambler 1100 Pro, Panigale V2, Streetfighter V4 and Panigale V4 S are priced at VND 478 million, VND 615 million, VND 650 million and VND 945 million, respectively.
.
---
---