Last year, OnePlus completed the merger with OPPO company. In fact, both of these famous smartphone brands are owned by BBK Electronics, so this move is seen as a step to further focus resources and cooperation between the two companies.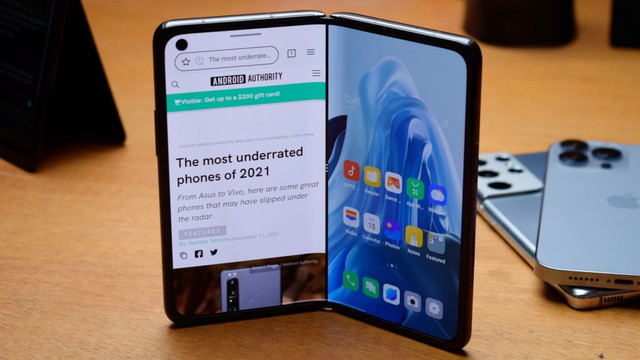 The two companies share everything from R&D and design teams to developers. The only thing they don't share is… the marketing staff.
Therefore, it is not surprising that OnePlus' first folding screen smartphone was revealed by PriceBaba's source to be identical to the OPPO Find N. Find N launched in China late last year but did not release in the market. Global.
OPPO Find N is appreciated for its smaller size than rival Galaxy Z Fold3 and less noticeable screen folds than products from Samsung.
It is possible that OPPO will not bring Find N to any other countries to facilitate the success of OnePlus when the brand launches its first folding screen smartphone. Obviously, if OnePlus' product is really based on the Find N, it doesn't make sense for both phones to exist in the same market.
However, in addition to low-cost smartphones, OnePlus tends to change its products to bring its own features. It is still possible that folding screen smartphones of both brands will exist in the same market if they are different from each other.
Reference: AA

https://genk.vn/smartphone-gap-dau-tien-cua-oneplus-co-the-se-copy-oppo-find-n-2022040911270867.chn
.