In Viet Nam, Honda Winner is one of the best-selling clutch models on the market, directly competing with the Yamaha Exciter series. Compared to the proposed price, the selling price of Winner X is usually several million dong lower.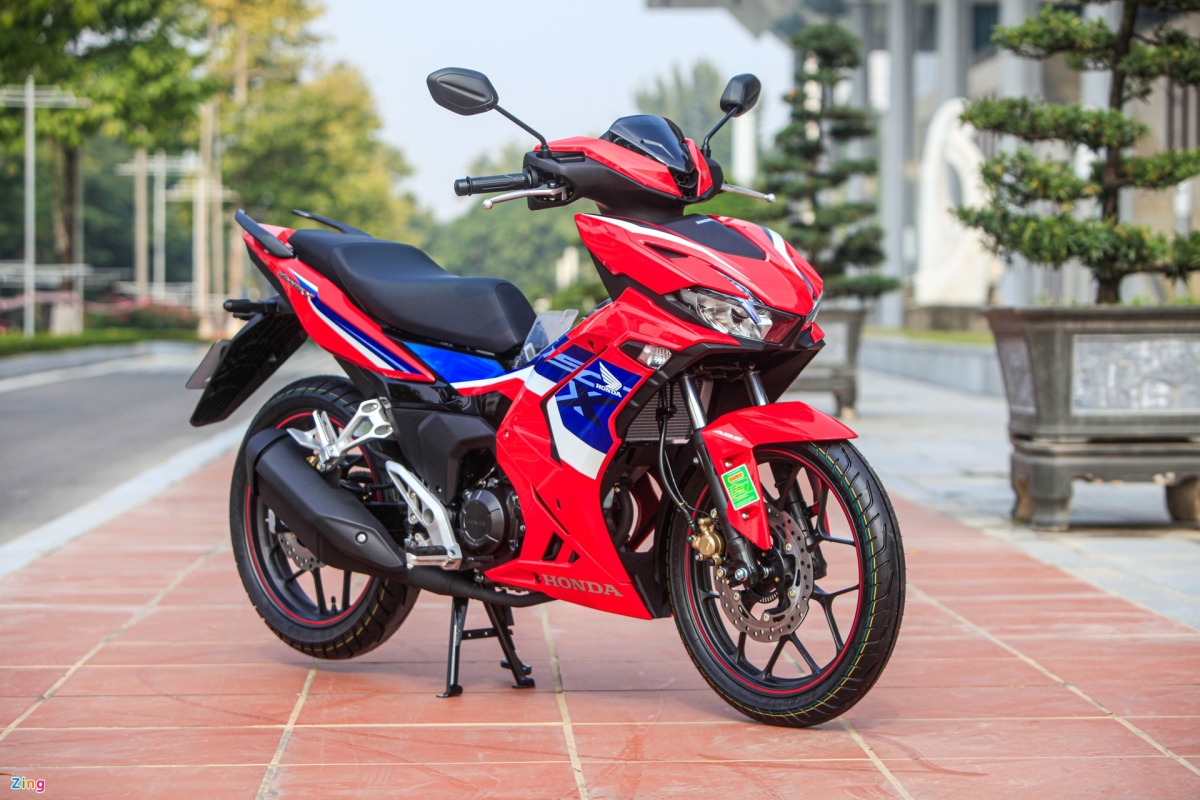 According to a survey at some dealers, the price of Winner X 2022 car with CBS standard brake standard is about 43 million VND, 3 million VND lower than the proposed price. Meanwhile, the price of Winner X 2022 special edition ABS brake is about 46 million, lower than the proposed price of 4 million. And Winner X 2022 car ABS Sport version is lower than the proposed price of about 4.5 million VND.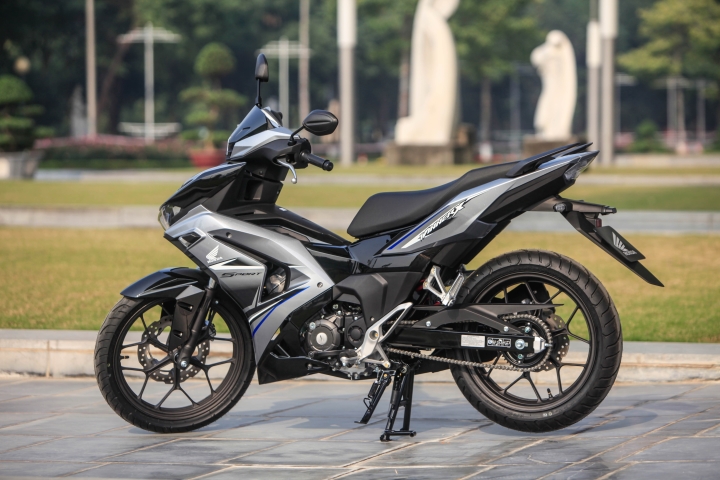 Seen from the outside, the car Honda Winner Designed in a sporty, dynamic and masculine style. The front of the car is V-shaped, with large headlights, while the rear is slim, and the bibs on both sides with air slits increase the aerodynamics of the car.
In terms of power, Winner X is equipped with a 150cc, DOHC engine that can produce a maximum capacity of 11.5 kW at 9,000 rpm and maximum torque of 13.5 Nm at 6,500 rpm. Comes with a 6-speed gearbox. With this engine block, the car consumes only 1.99 liters of fuel per 100 km.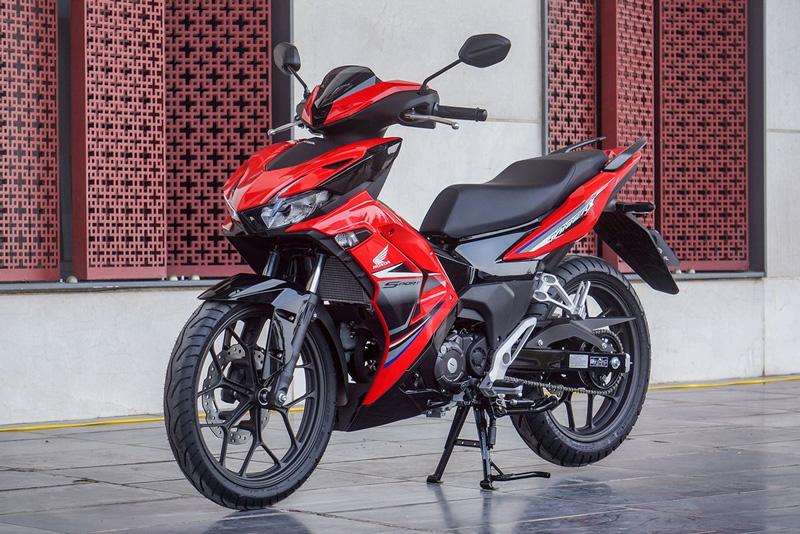 In addition, Winner X car is also equipped with many safety features such as Smart Key lock, modern ABS anti-lock braking system, USB charging port and O-Ring seal (chain) …
Price list of the latest Honda Winner X in April 2022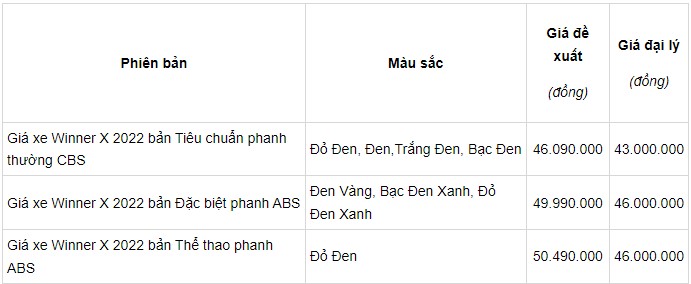 ***Price list for cars Honda Winner The above is for reference only, the actual price will depend on the policy of each agent
.