Quite unexpectedly after launching in Vietnam version Y21s in September, vivo continued to bring to Vietnamese users Y33s 3 months later. So what's the difference between this mid-range phone or just an old bottle with a stamp?
One of the mid-range smartphones with a beautiful back design on the market
Holding the vivo Y33s in my hand, a feeling of skepticism began to invade my mind. I wonder if this is vivo's new phone, or is it a phone I've held before, or is it a Déjà vu? Its shape is almost the same as the previous version and I even think I will get lost in the maze if I put previous Y21 series versions on the same table as the Y33s.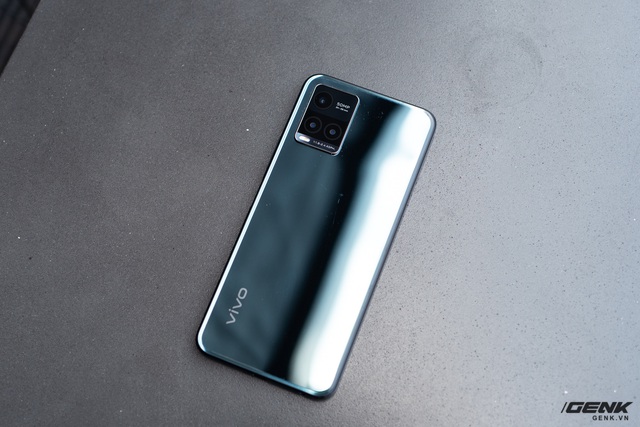 To relieve that feeling of skepticism, I started reviewing photos of the previous version as well as Google more about the size parameters and… I was not wrong. The dimensions of both are identical, from 164.26 x 76.08 x 8mm and even the weight is 182g. So should it be said that both of these products are molded from the same mold? It's also possible!
Also from the above reason, my sincere advice is that if you are a user from Y21 series and want to upgrade to Y33s just because of the novelty from the outside, you will definitely be disappointed! However, if from older lines or even from users of other brands, perhaps this appearance will still make you satisfied.
Why do I say you will be satisfied as a new user to switch to this vivo Y series system?
First, I have to admit that despite being an "old bottle", the appearance of this phone is very eye-catching and neat, especially in this mid-range price segment. When most other products choose the frame and 4 strong curved corners, the vivo Y33s goes in a different design direction: a firmer flat squeeze.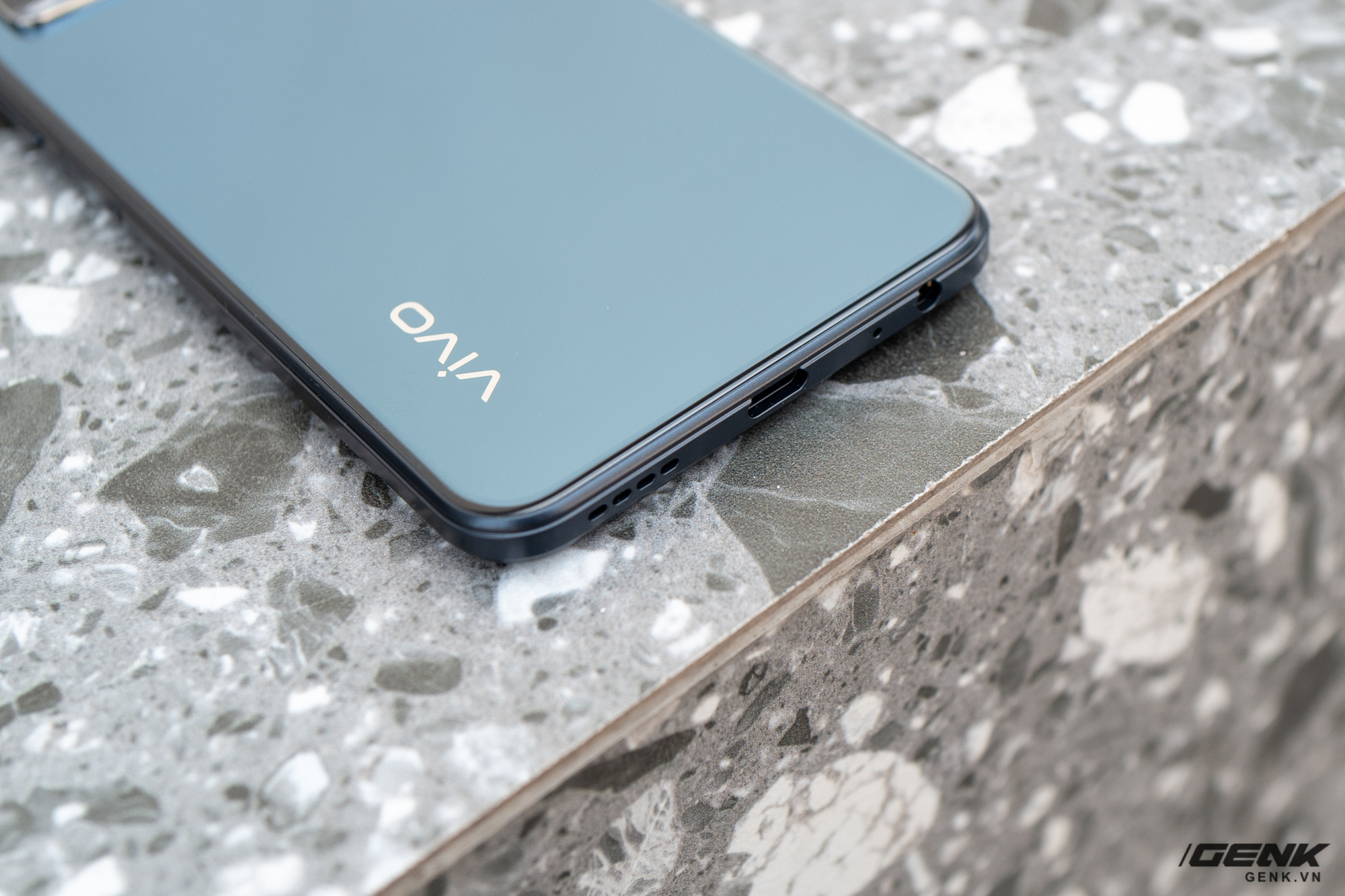 At this point you will wonder if the more curved bezel makes the machine less attractive? It may or may not be true. But in my opinion (but not all inclusive), a phone with flat bevels nonetheless looks stronger and more solid, besides it has a very unique appeal. Take a look at the iPhone 2 recent years, 12 series and 13 series and see, they are all beveled flat instead of curved after many years. And so, those who are passionate about lines like this can also see a glimpse of the vivo Y33s somewhere.
The choice of color, the fake glass back of vivo for this Y series is extremely reasonable, it both enhances the dynamism of the youth and on the other hand also makes the product look more luxurious. However, machines with glossy backs have another drawback that you have to accept: easy to stick to fingerprints.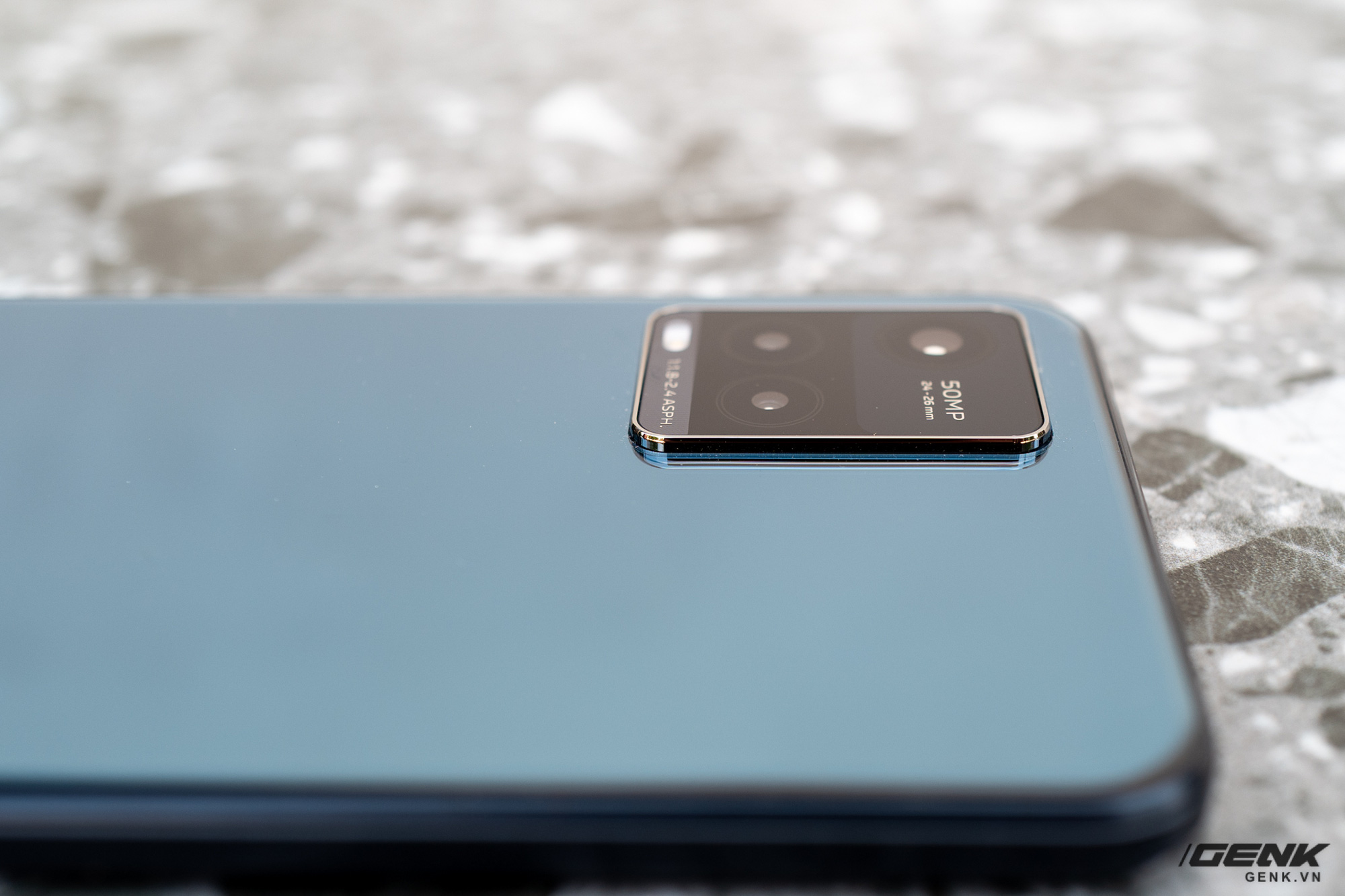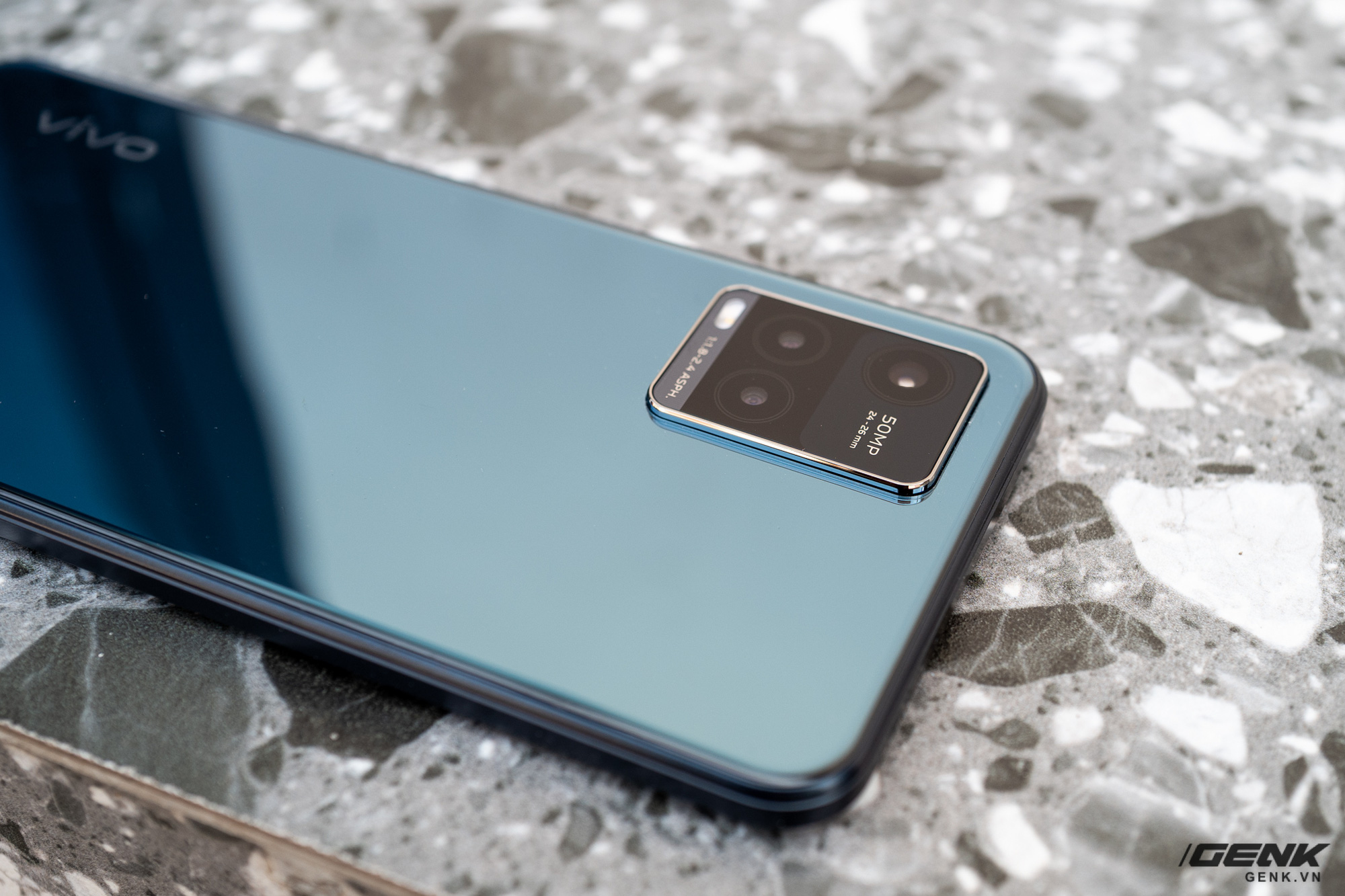 The camera cluster is arranged in a square style inherited from the design of its X series. If you pay close attention, you will see that vivo has carefully made the metal rim around the camera cluster to be slightly raised, the purpose is to protect the glass of the camera cluster from being scratched every time we put it on. table.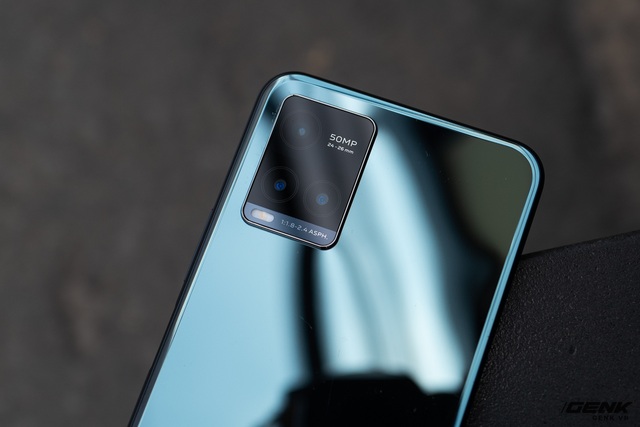 In general, on the back of this vivo Y33s has shown itself as a machine for young people, dynamic, eye-catching and sturdy. However, when I turned to the front, I was a bit disappointed when vivo kept the same old design here: the waterdrop camera border.
But the "facade" is strangely nostalgic
It is difficult to understand when the current trend of users getting used to the punch-hole camera to make the screen border thinner, the vivo Y33s chooses a somewhat … nostalgic direction. Honestly, if you're someone who's looking for a slim-bezel phone, the Y33s might not be the first choice. I can confirm that this is vivo's losing point compared to other competitors in the same segment.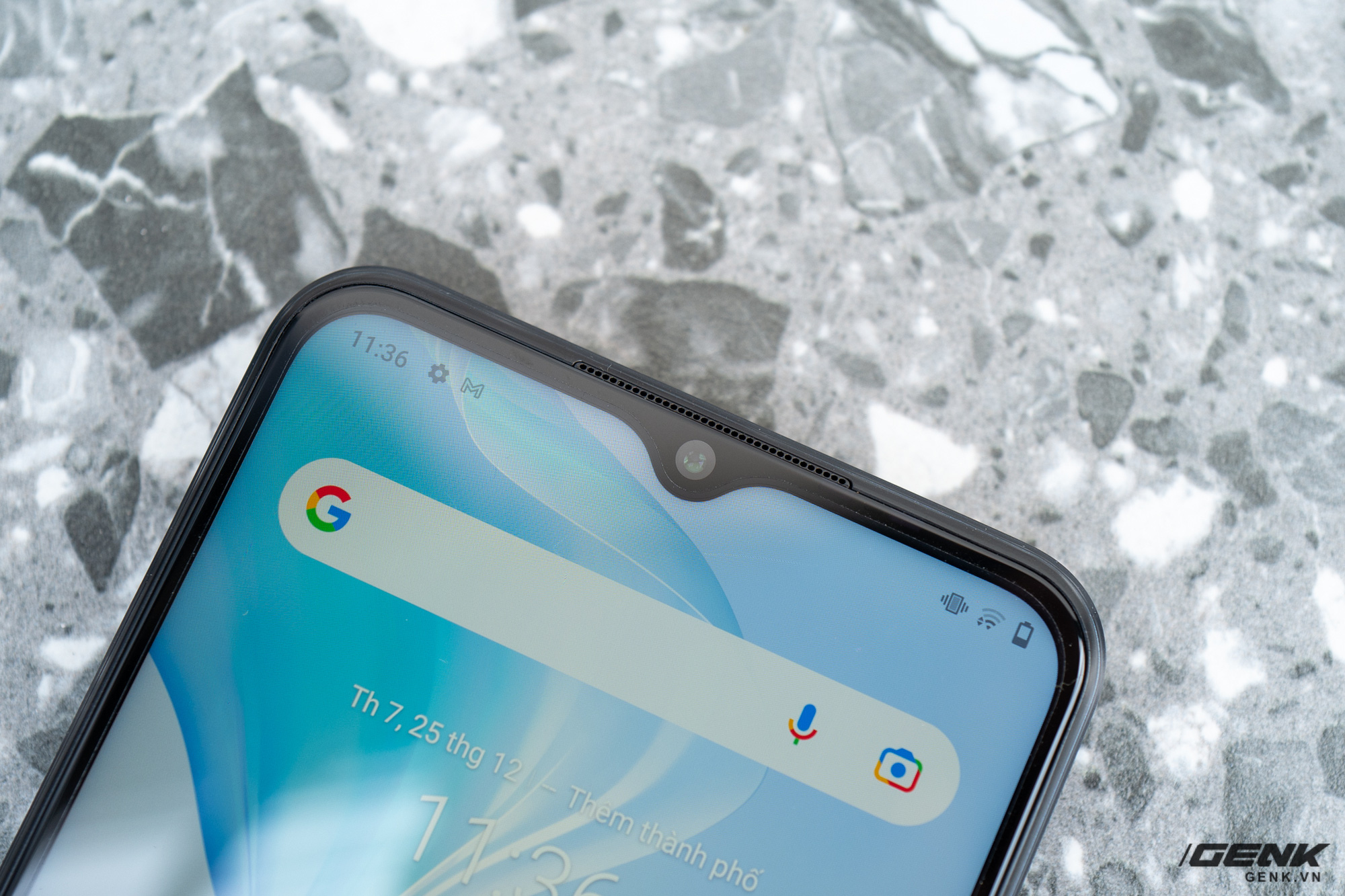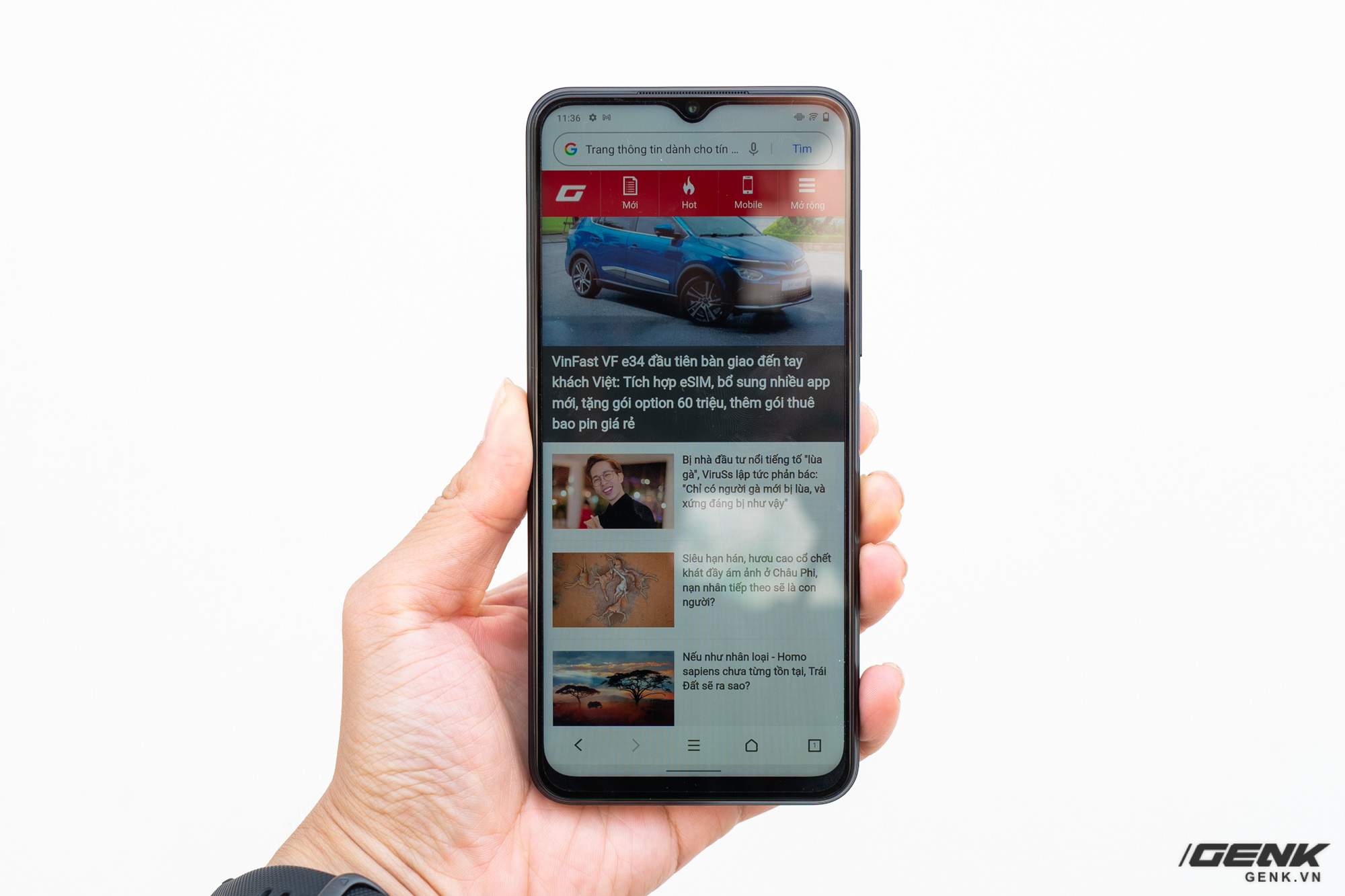 In return, the Full HD + screen with IPS panel of the Y33s still gives quite good quality, especially the brightness is sufficient in many different usage conditions. In addition, the Y33s also does not have a 90Hz refresh rate like some other products, but from a personal point of view, it is difficult for us to distinguish at this range, unless switching to 120Hz or 144Hz only. So, at this level when looking at other "neighbors" with 90Hz, you should not be self-deprecating.
The screen still provides a good experience when surfing the web, watching movies or playing games.
Versatile camera, many interesting color filters
Ignoring the rather confusing screen, this phone scores points in the photography section. Camera has always been the part that vivo has focused on so far, whether in the high-end or low-cost version, and the Y33s is no exception.
vivo Y33s has a total of 3 rear cameras with 1 main 50MP camera for quite good detail. With this large resolution, you can crop more comfortably without worrying about losing too much detail. Also because the device does not have an optical zoom telephoto camera, cropping at 50MP can also be saved in many cases.
The other two cameras in this cluster include 2MP font removal and 2MP macro. During the quick experience, these secondary cameras only play a gentle supporting role, so you should not expect too much on it, in return the machine still meets many of our current photography needs.
Some photos taken from the main camera, 2x crop and macro camera:
In addition, the commendable point on this vivo Y33s system is that it integrates a lot of color filters right in the photography application, and often these colors follow very closely with current color correction trends, so users just need to apply them. can be posted immediately without having to go through 3rd party editing applications.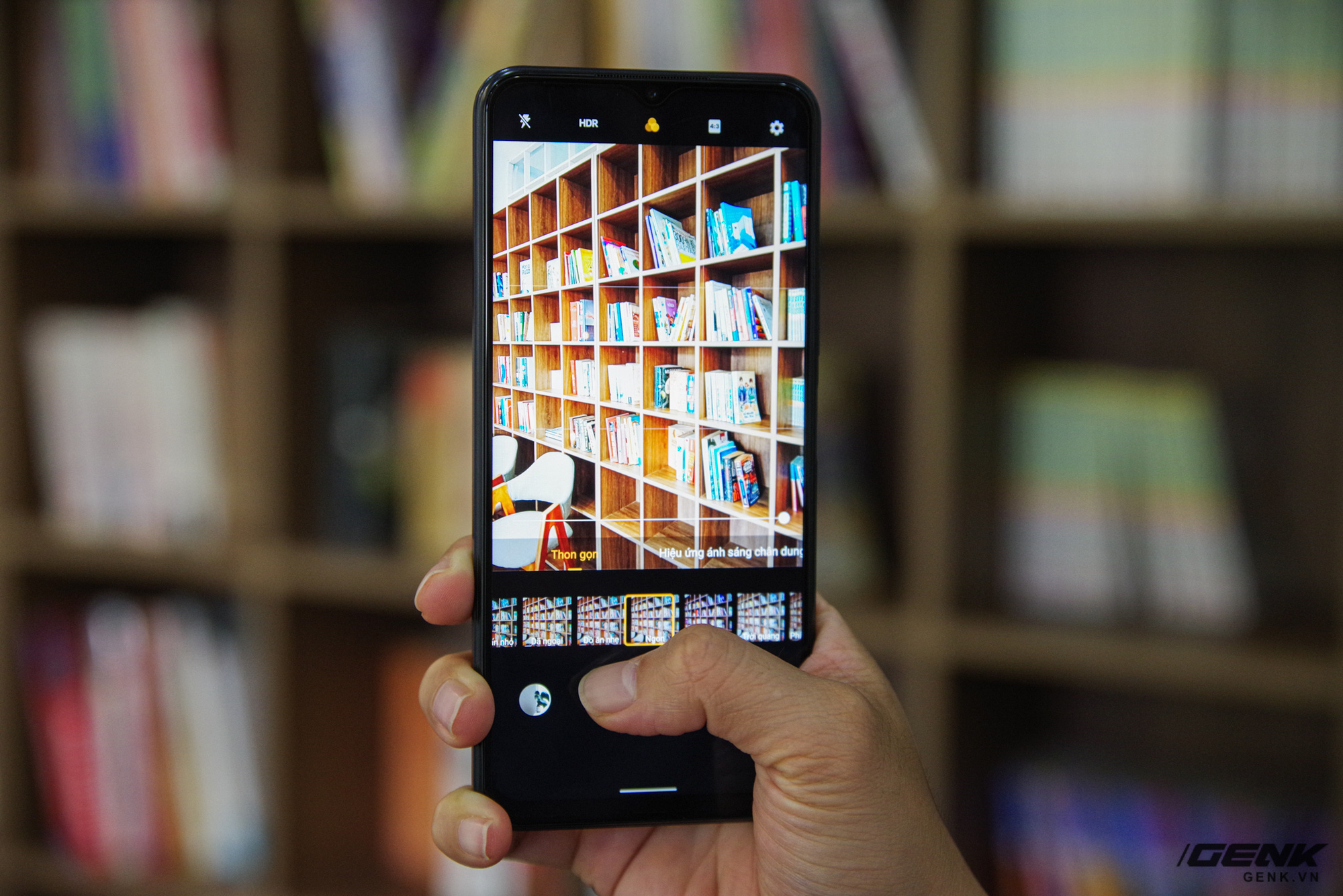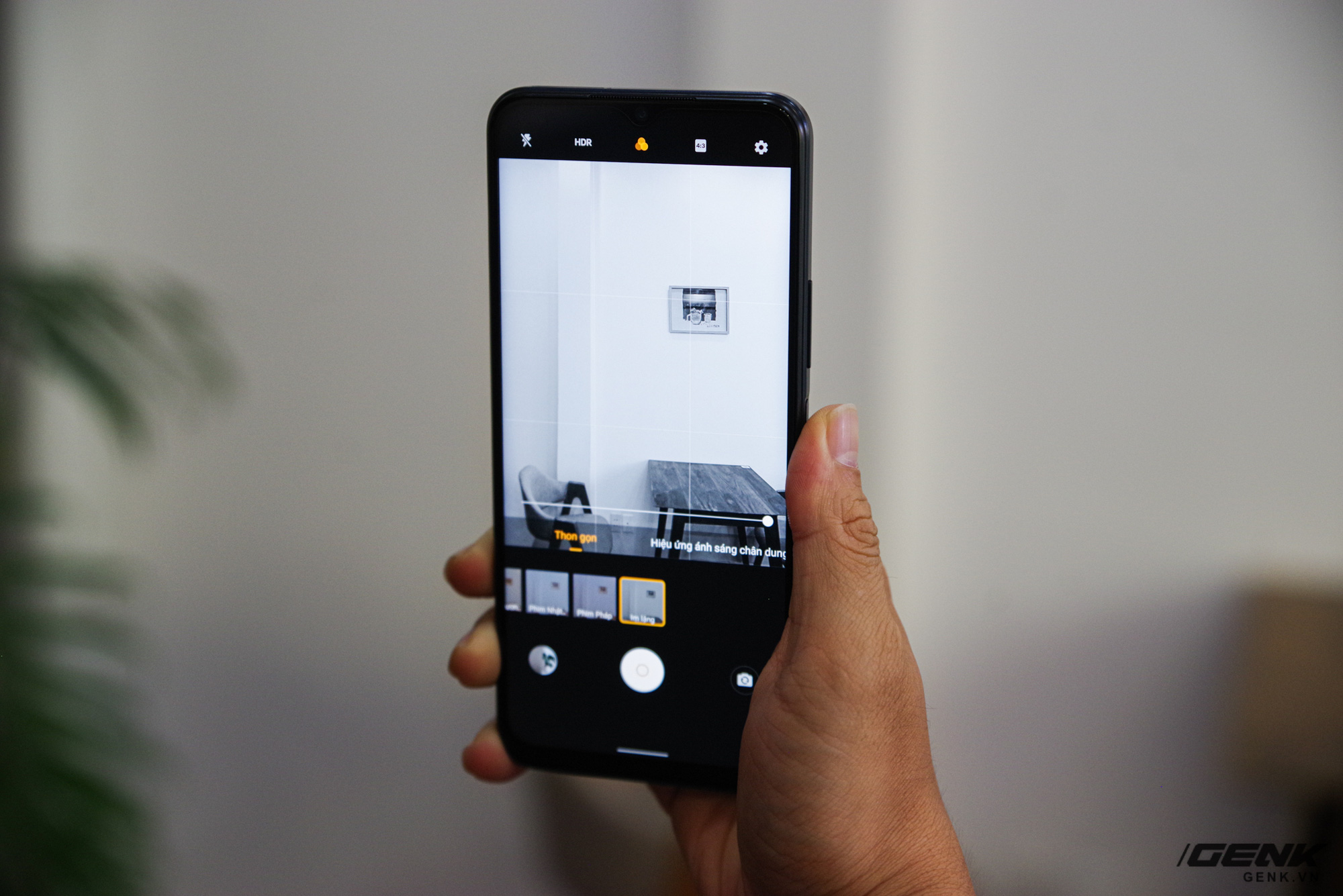 Hardware configuration is just enough, don't expect to play games at max configuration
This smartphone of vivo is equipped with MediaTek's Helio G80 processor with 8 cores, including 2 high-performance Cortex-A75 cores and 6 Cortex-A55 cores to run light tasks. With the prefix G, this shows that the chip is specialized for low-cost smartphones that need good gaming performance. Of course, because it's in the mid-range segment, we can't ask for it to have the maximum gaming power configured as in high-end smartphones of 20-30 million.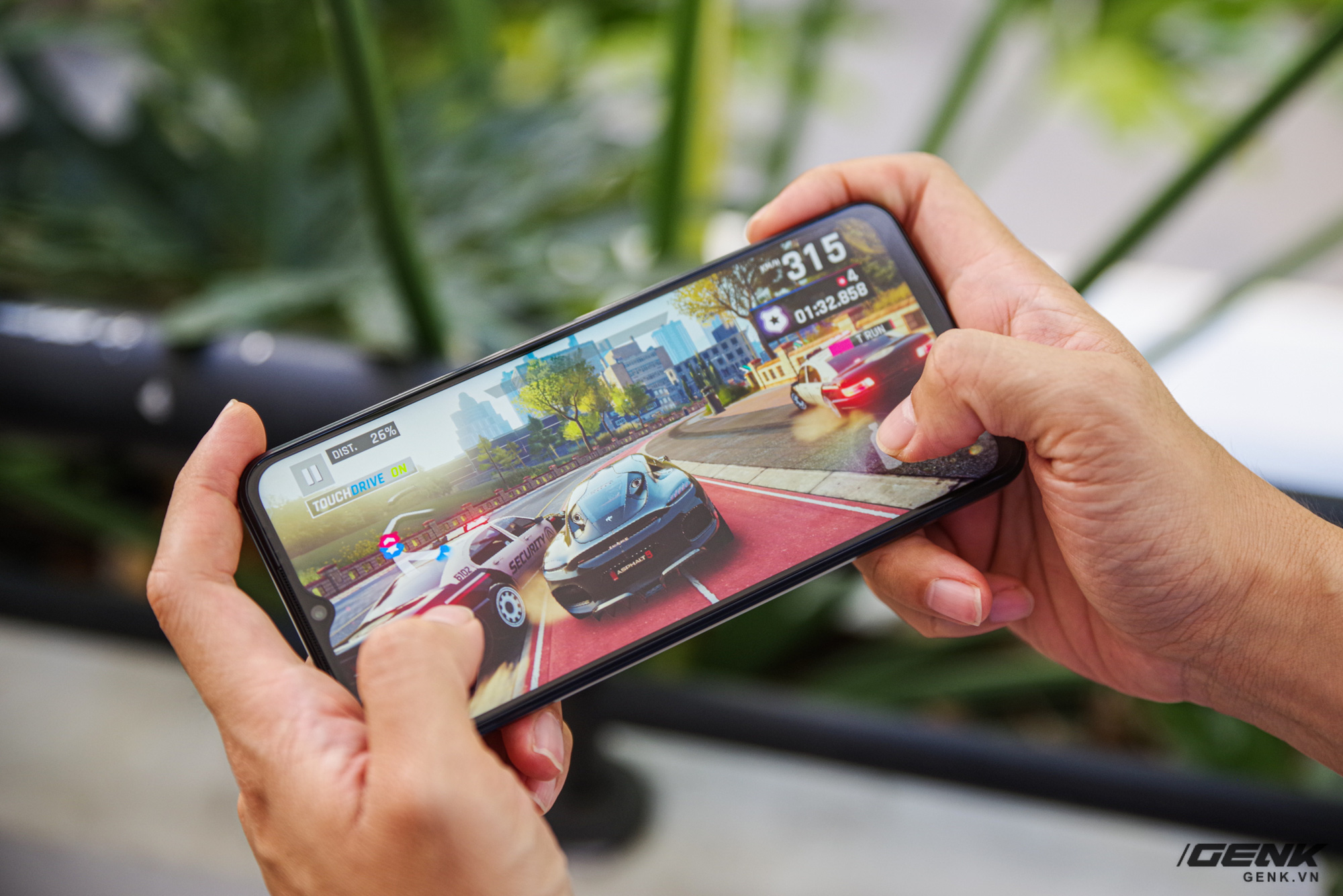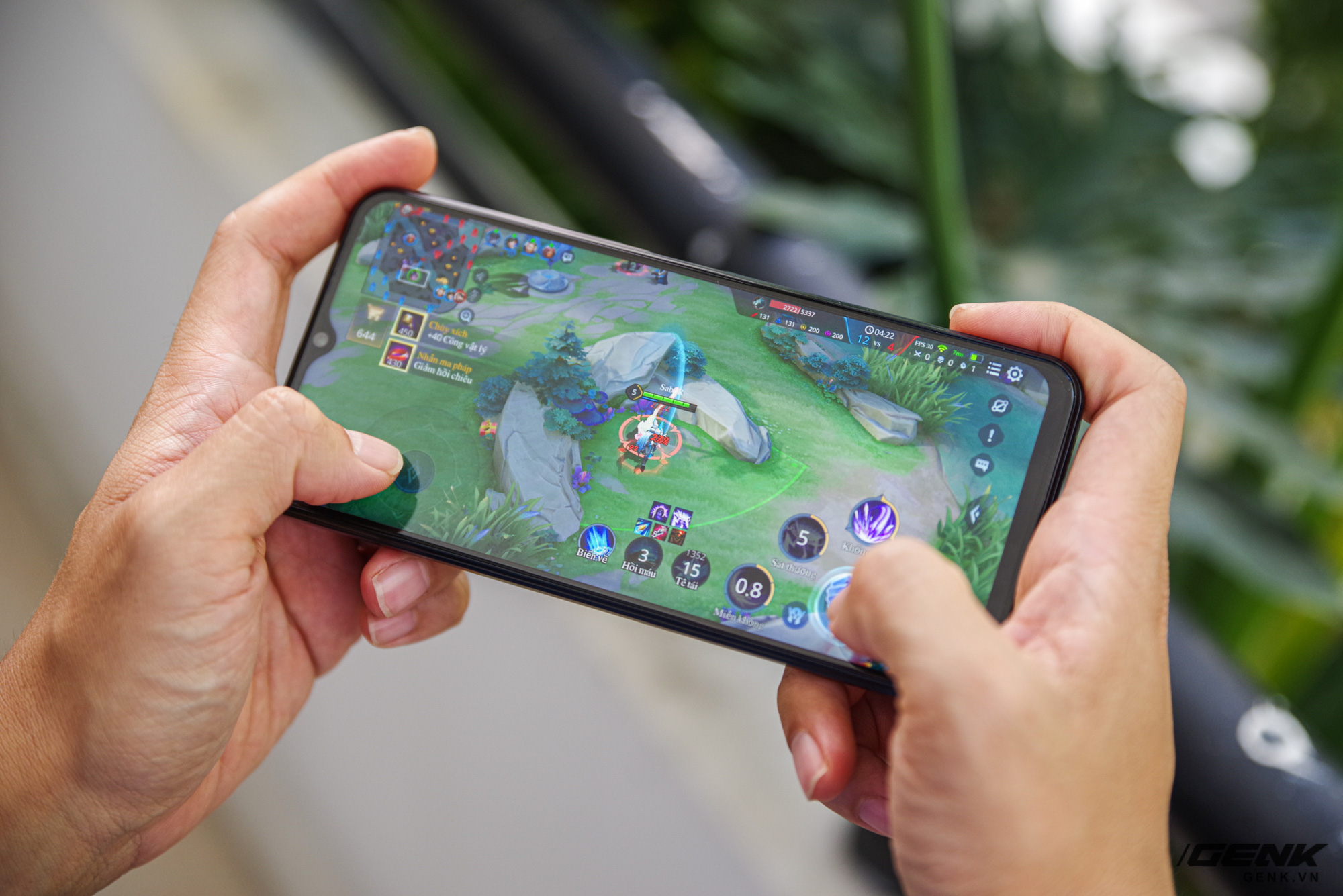 The machine is equipped with 8GB RAM, but is "borrowed" an additional 4GB from the internal memory to bring the total to 12GB for smooth multi-tasking and limit crashes or RAM overflow. In general, through a quick experience, the machine can still carry today's popular games, but bringing up the highest graphics configuration is impossible and any machine in this price range will not work. faced a similar situation.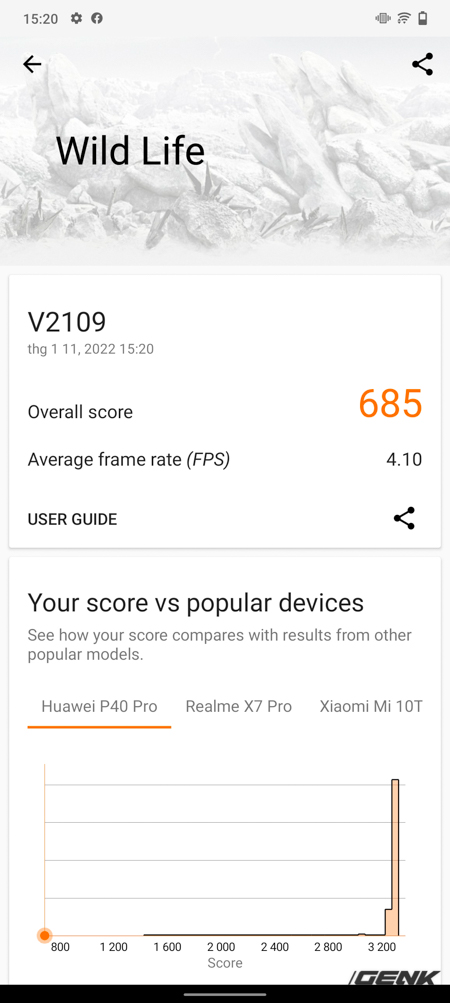 Regarding the battery, the device is integrated with 18W fast charging with vivo Energy Guardian technology, which helps to increase fast charging performance, manage consumption as well as better protect the device during charging. With 20% remaining battery, it takes about 1 hour and 35 minutes to fully recharge the 5000mAh battery. In general, this is also a pretty good number, especially in the first 20 minutes of charging the device can "boost" the charging speed and push the battery level from 20% to 55%, suitable for times when it's urgent.
Is it worth buying?
From the writer's point of view, vivo Y33s will be worth owning if you are a switcher from another product line because it creates a new breath of life from its youthful, dynamic appearance, with a little more iPhone sound thanks to the beveled bezel. sturdy flat. However, if you have just purchased the Y21 series, you will probably get bored with the appearance when you switch to this Y33s.
And if you're willing to overcome the boredom from the looks, the Y33s can make your experience a bit more enhanced than its predecessor. More specifically, this phone has improved steps in screen resolution (slightly raised), a little more RAM to create a more complete experience for multitasking, more upgraded camera and color filters always work very effectively in many different shooting contexts.
Overall, this is still a smartphone worth considering in the price range, although it may not be the top choice.

https://genk.vn/trai-nghiem-nhanh-vivo-y33s-ngoai-hinh-dep-cau-hinh-vua-du-camera-nhieu-filter-thu-vi-gia-67-trieu-dong-20220111135623669.chn