On Monday, billionaire Elon Musk revealed that he had bought a 9.2% stake in Twitter, becoming the largest shareholder of this social network. Then on Wednesday, Elon Musk posted a poll about one of Twitter's controversial features. Immediately, this social network had to follow the will of shareholder Elon Musk.
Twitter announced that it is testing a feature that allows editing posts posted to this social network. The post edit button has been a controversial issue for quite a few years now. Many users requested such a feature, but Twitter firmly refused.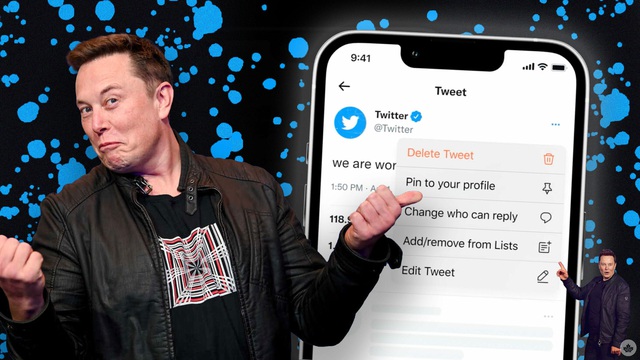 On April Fools' Day, Twitter joked that it was preparing to launch an edit post button. But as of April 6, Twitter confirmed that it was not joking and was actually testing Elon Musk's custom post editing feature. The feature will be rolling out in beta to paid users of Twitter Blue next month.
Shortly after becoming the largest shareholder of Twitter, Elon Musk posted a poll on his personal page. However the poll was more like a joke, with the question "Do you want an edit button?"and the answer is "yse" and "on", instead of yes and no as usual.
There were a total of 4.4 million votes, of which the majority (74%) chose "yse". Thought it was a joke, but Twitter CEO Parag Agrawal also texted that "The results of this poll are very important. Please vote carefully."
Twitter once firmly said no to the post editing feature
Twitter's head of consumer products Jay Sullivan said the edit feature can be abused to change the content of public posts. Meanwhile, Twitter appreciates the transparency of the content on this social network.
Therefore, although many users have asked Twitter to add the main edit button, this social network still firmly said no. "Protecting the integrity of our public posts is our top priority"Mr. Jay Sullivan emphasized.
But as soon as Elon Musk took over at Twitter, it seems that there have been changes. The world's richest billionaire also asserts that he is a libertarian, and so Twitter should follow thisism.
Reference: abcnews

https://genk.vn/day-la-viec-dau-tien-elon-musk-lam-sau-khi-nam-quyen-tai-twitter-20220406102728013.chn
.