The CES 2022 event has officially ended with a series of new technology product lines. Although with smartphones, we don't see too many devices introduced at CES 2022, but there are still many products that leave users with a big impression.
Below, the Android Authority page has summarized the top of the best smartphones appearing at CES 2022. At the top is none other than a name that has just been introduced by Samsung not long ago.
Galaxy S21 FE
Among the few smartphones appearing at CES 2022, it is not surprising that the Galaxy S21 FE is the device that users are most interested in. This is a phone with the most attractive price-performance level, not to mention it also has an impressive design with unique pastel tones, thin and light appearance, beautiful screen and quality camera.
Galaxy S21 FE with FE stands for "Fan Edition" which is considered a dedicated version for technology users, especially fans of the Samsung family. Indeed, despite appearing just before the launch of the new Galaxy S22 series, the Galaxy S21 FE still receives the attention of technology users thanks to the advantages of design, performance and attractive price. guide.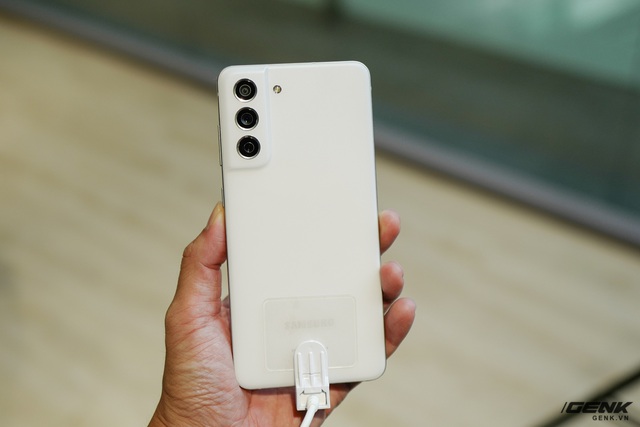 In Vietnam market, Galaxy S21 FE is priced at only 15.99 million VND with many valuable gifts. Users can even buy this device with a discount of up to several million dong depending on the retailer and from time to time, especially during the Lunar New Year, Samsung smartphones often have promotions. interesting.
At a price of less than 16 million VND in the genuine segment, it is rare for a smartphone to bring a "fantastic" experience like the Galaxy S21 FE. Maybe for many users, the Galaxy S21 FE is just a "downgraded" version of the Galaxy S21 and nothing attractive, but the user segment that Samsung targets is the young, dynamic and vibrant generation of users. temper. Thanks to that, this product is still an attractive choice not only for Vietnamese users but also for many other countries.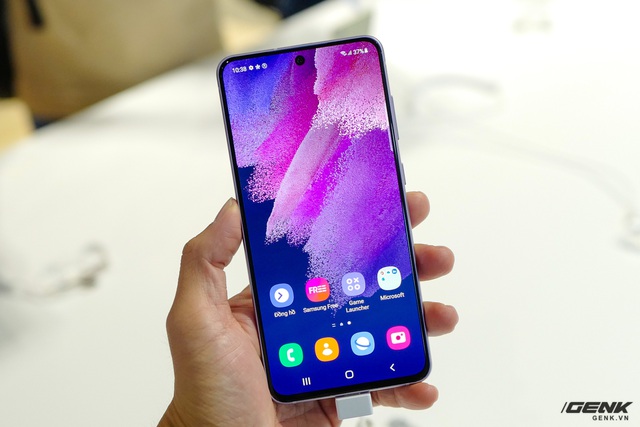 Galaxy S21 FE is equipped with 5nm Exynos 2100 processor for a current top performance, an excellent screen in the segment with Dynamic AMOLED 2X 120Hz panel, and a "delicious" camera thanks to Samsung's optimization. as well as completely meet the needs of users, from landscape, portrait to night photography. In addition, the device also has a large battery life with a 4500mAh battery capacity, supporting 25W fast charging.
OnePlus 10 Pro
OnePlus 10 Pro is the next generation of OnePlus flagship. This smartphone has only been introduced in the Chinese market on January 11, but before that at CES, OnePlus introduced "half" of this device to technology users, revealing upgrades. remarkable that OnePlus 10 Pro brings.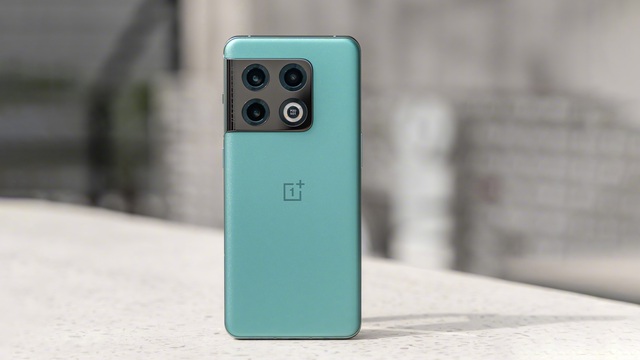 The most notable advantage of the OnePlus 10 Pro comes from its new design with a "modern" upgraded main camera cluster, including a 50MP 3-camera system with focal lengths ranging from ultra-wide to telephoto. In addition, the product also comes with a powerful Snapdragon 8 Gen 1 processor, the first 80W fast charging support battery in OPPO's house.
TCL 30V
A product that is probably quite strange to Vietnamese users is the TCL 30V. TCL also attends CES 2022 as a hardware device manufacturer. The company brought to the event two new low-cost smartphone models, TC 30V and TCL 30XE, in which the 30V was the most prominent.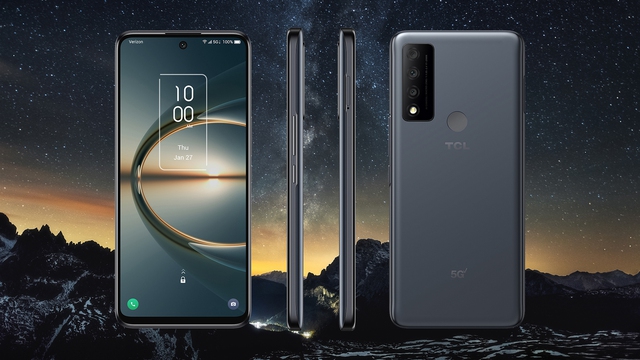 TCL 30V is equipped with Snapdragon 480 processor, a 5G chip that supports both mmWave and sub-6GHz standards. The device has 4GB RAM, 128GB storage memory, 3 main camera system on the back and has an attractive price.
Nokia G400
Standing at the bottom of the list is a cheap smartphone from Nokia. Nokia G400 is also a smartphone aimed at the low-cost 5G segment. The device is equipped with a large screen with 120Hz refresh rate.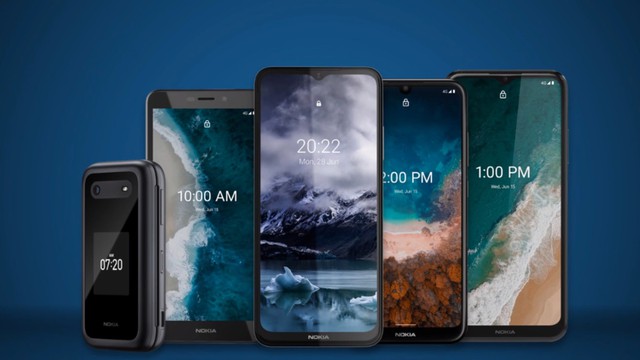 Nokia G400 has a large capacity battery 5000mAh. According to Nokia's announcement, the device is priced at only 239 USD, one of the accessible prices for US users.