Boldly entering the Metathon competition organized by Metaverse Alliance, the GameFi FOTA – Fight of the Ages project directed by Vietnamese people has achieved initial successes. Owning a team that has worked at big corporations like Microsoft and Riot Games, competing with more than 100 "unicorns" from many competing countries, FOTA has reached the top of the most potential projects to participate in Metathon 2022.
Unlike many other GameFi projects that possess the simple gameplay of a turn-based card game, FOTA integrates both MOBA game elements and traditional role-playing games.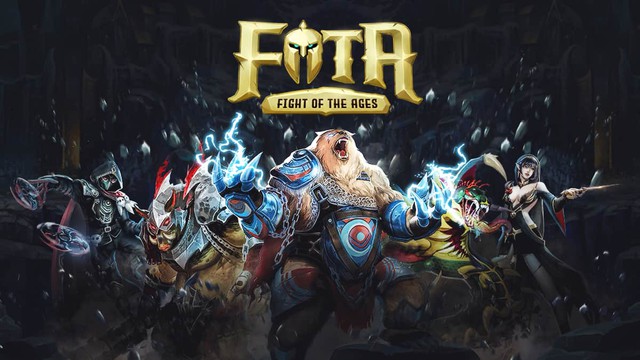 Gamers can choose a diverse number of "generals" from three different contexts, participate in fights for the opportunity to receive items in the form of NFTs.
You can turn the champion you own into a savior hero, a villain who craves absolute power, or become … a collector of rare items, collecting valuable NFTs. Participating gamers have the right to rent/rent, exchange, and sell existing NFTs in the game.
Another thing worth mentioning, FOTA is a cross-platform game, allowing gamers to play on browsers, iOS, Android, Windows and Mac to compete. Developer FOTA promises a mechanism that allows gamers to interact with teammates in real time.
To do that, FOTA combines Microsoft's Mixed Reality (MR, roughly translated as mixed reality) technology.
What is MR technology?
The full name of MR technology is Windows Mixed Reality, this is a function that comes with Windows 10 that provides both augmented reality (AR) and virtual reality (VR – virtual reality) experiences for wearables. your head. It's a combination of AR and VR, so Microsoft calls the new technology a "melting" of the two realities.
Basically, these three "virtual realities" can be simply described as follows:
Virtual Reality (VR) offers an artificial world that allows you to interact with virtual objects.
Augmented reality (AR) bringing virtual objects into the real world, this can be understood as a "filter" layer for the real world. Virtual objects range from virtual computer screens, (virtual) identities of others to complex multidimensional objects.
Mixed Reality (MR) will bring real objects into the virtual world, or virtual objects to the real world, or only include virtual objects in the virtual world. As the intersection of virtual reality and augmented reality, MR becomes the space containing the biggest pluses of the two "reality".
Mixed Reality (MR) combines the real and virtual worlds.
FOTA game and mixed reality
FOTA game developers use Microsoft Mesh technology – the first platform in the world to fully support new mixed reality technology. On Mesh, a meeting room consists of many avatars that can interact with each other, giving each other virtual items for assessment and customization.
You can call Microsoft Mesh the next evolution of online meetings, just like what Meta (formerly Facebook) is advertising. However, Mesh is more than just a virtual meeting application.

Microsoft Mesh is a massive platform built on the Azure cloud computing service. Microsoft strives to create a virtual environment full of tools for every profession, and wants engineers, architects, and designers to be able to use Mesh as a 3D environment that allows them to work, as well as work. refine and share your 3D models.
Looks like that is also the future of 3D items in FOTA games. In a virtual environment, players can directly exchange items with each other in real time without fear of the other player running away with the pawn. The items are all protected by NFT technology, the owner holding the NFT is the only one to prove ownership of the item.
Currently, the Mesh application is available on Microsoft's HoloLens 2 glasses, some mass VR devices like the HTC Vive, in addition to both PC and mobile. However, for the full MR mixed reality experience, you still need a set of VR glasses to interact with other players.
Simulate gameplay of FOTA game with mixed reality (MR).
However, the FOTA project still holds a lot of potential. Combining the tactical and action elements of MOBAs with flexible blockchain technologies will be the attraction of global gamers. No need for a virtual/augmented reality headset, you can still experience the virtual world FOTA offers.
And when you have enough economic conditions to buy yourself a set of AR / VR equipment, it's not too late to "touch" the creatures you raise in FOTA.
You can see the FOTA project white paper at the following link.
GameFi (short for Game + Finance) is a term for blockchain games that incorporate financial elements. The information in the article is for reference only and has no investment recommendation value.