A few days ago, Bloomberg reported that Apple is preparing to launch an iPhone and iPad rental service, in the form of a monthly fee. So why does Apple want to lease iPhone with many risks, instead of selling it out like before? The answer is probably money.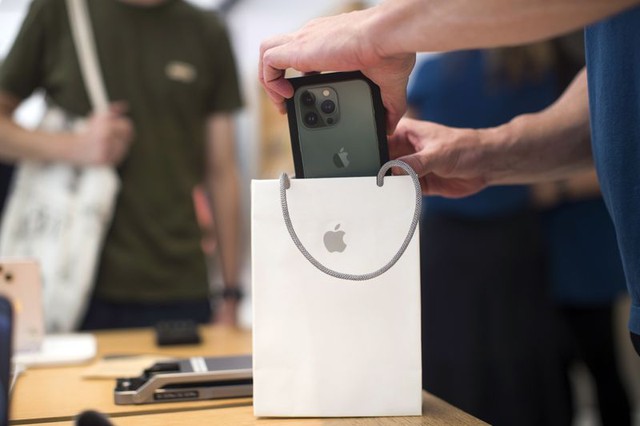 Money, money and more money
Apple's monthly rental of iPhones and iPads will allow users to experience new devices every year. That helps Apple make more money than selling out iPhones and iPads like before.
Currently, only true and conditional iFans upgrade new iPhones every year. The rest most users only buy a new iPhone, when their iPhone is too old, broken or lost, and when there is a new design or change that is attractive enough.
The average iPhone user upgrades to a new device every three years. That's an alarming rate compared to about a decade ago. That's partly because smartphones now have so little innovation, and devices that are two or three years old are still usable today.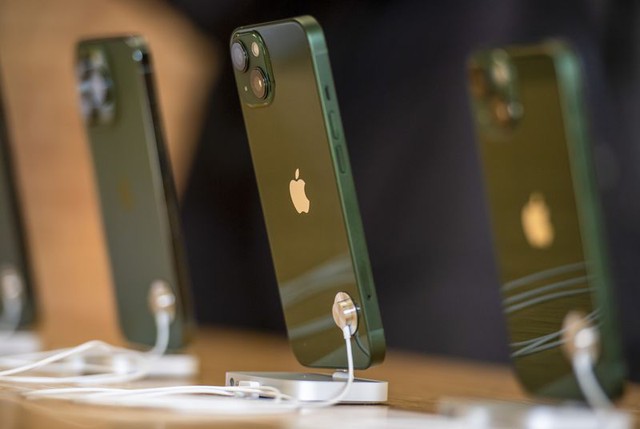 According to Counterpoint Research, the average selling price of an iPhone is around $825. That means Apple makes more than $800 on average from the typical customer, every three years. That led Apple to devise a rental service, to help increase this $800 to about $1,000, and possibly even resell used equipment.
According to Bloomberg's analysis, with starting prices for iPhone 13, 13 Pro and 13 Pro Max are $799, $999 and $1,099. The monthly rental fee for iPhone 13, 13 Pro, and 13 Pro Max is estimated at $35, $45, and $50, respectively.
Then the amount Apple will make from a typical customer, every three years will be:
iPhone 13 ($35/month): $1,260 for three years instead of $799.
iPhone 13 Pro ($45/month): $1,620 for three years instead of $999.
iPhone 13 Pro max ($50/month): $1,800 for three years instead of $1,099.
This is just an approximation, but it can be seen that Apple will make significantly more money per typical consumer. Apple could make even more money if this rental program is tied to services like Apple One or AppleCare.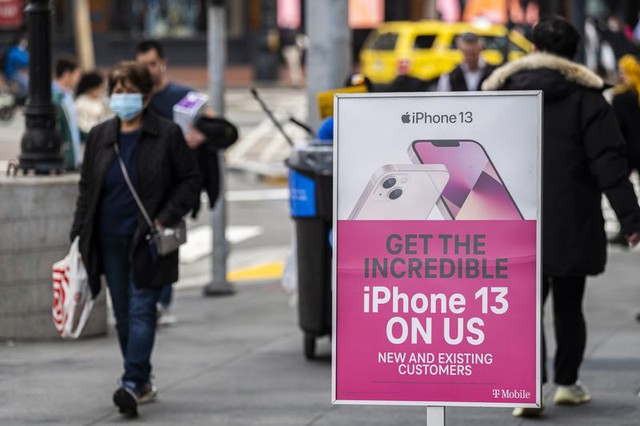 Even if Apple charges less than Bloomberg estimates, the profit from the resale of leased devices will help Apple make a significant amount of money.
Users will also benefit from not having to pay large sums to start, and still be able to own and use the latest iPhones. Besides, upgrading to new iPhone models every year will also become easier for users who do not have a lot of money.
Apple wants to be completely independent
Another reason is that Apple wants to get rid of financial companies. Launching iPhone and iPad rentals would mean the end of the installment payments that other financial companies are offering. Apple itself has also launched its own financial support and payment services to no longer depend on third parties.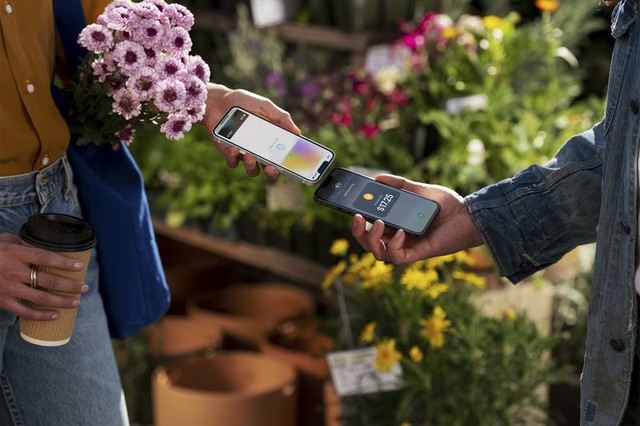 This is what we often see at Apple, developing important technologies on its own so that it is no longer dependent on any other company. Apple's great success is in developing its own hardware, software, and services. Therefore, fintech technology and services are like strings to tie it all together.
Of course, the above is just based on Bloomberg's analysis and estimates. Nothing has been confirmed from Apple yet. So we will still have to wait until about the second half of this year, to see what Apple will actually do.
Reference: bloomberg

https://genk.vn/vi-sao-apple-lai-muon-cho-thue-thay-vi-ban-iphone-20220405110738291.chn
.