Recently, CD Projekt RED (CDPR) decided to indefinitely delay the updated version for new platforms of The Witcher 3: Wild Hunt game.
This is the second time this game has missed an appointment with fans. According to the original plan, CDPR intended to bring Geralt and Ciri to PlayStation 5 and Xbox Series X by the end of 2021, before pushing back to the second quarter of 2022. And now, they themselves do not know when the update will be. The Witcher 3: Wild Hunt update may be released.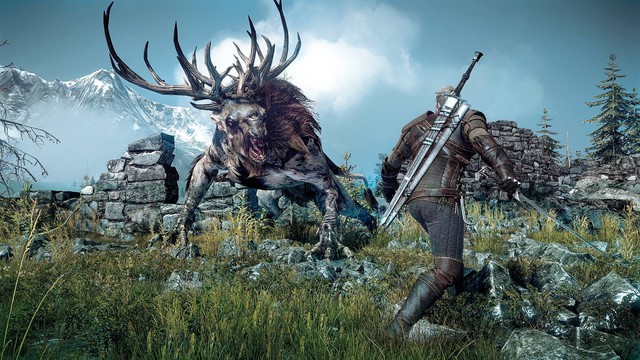 Sharing on the company's Twitter account, a CDPR representative said: "We've decided to let the in-house development team take over the rest of the The Witcher 3: Wild Hunt project on new platforms. We are currently evaluating the size and scope of this project. That's why we have to delay the release plan in Q2 until further notice. We will notify you as soon as possible, thank you for your understanding". As a CDPR investor revealed, this change comes from "advice from the people in charge of development of The Witcher".
Besides, CDPR has not revealed too much about the innovations in the updated version of The Witcher 3: Wild Hunt, other than that they will bring some free armor inspired by the Netflix series.
However, Cyberpunk 2077, CDPR's latest game, also received a major upgrade for newer consoles in February. Compared to when it was first released, this update is clearly a huge improvement, bringing many innovations, supporting ray-tracing, shortening game load time, making the most of the features on the controller. PlayStation 5's DualSense. In short, this is probably the complete Cyberpunk 2077 that fans want, instead of a patchy, bug-filled product that they release in 2020 seemingly just to "just in time deadline".
So, delaying the release date of The Witcher 3: Wild Hunt update is not necessarily bad news. At the present time, perhaps fans wish CDPR could focus on product quality more, spend more time making its games the most polished, especially when The Witcher 3 is weak. important factor that made their name.
According to TheVerge

https://genk.vn/cdpr-tri-hoan-vo-thoi-han-ngay-ra-mat-the-witcher-3-wild-hunt-phien-ban-nang-cap-do-hoa-20220415141816019. chn
.