At the present time, smartphones have reached 120W fast charging capacity, appearing on many smartphones such as iQOO 9, Black Shark 4/4S, Xiaomi 12… or even Xiaomi's mid-range smartphone Redmi Note 11 Pro+ has also supported 120W charging capacity. The next milestone that manufacturers want to "race" will be 165W and 200W.
According to information from leaker Digital Chat Station, both Xiaomi and OPPO have successfully developed 200W super fast charging technology and will soon be commercialized in the near future.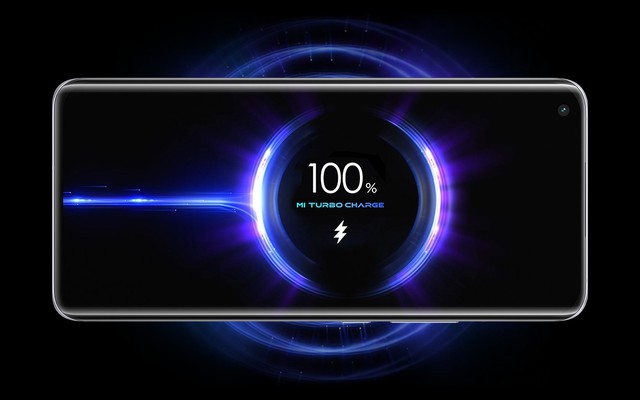 Earlier in the middle of last year, Xiaomi showed off the 200W charging capacity through a short video, showing that with the super-fast 200W capacity, the 4000mAh battery can be fully charged to 100% in just 8 minutes. This technology was previously expected to appear on the Xiaomi 12 Ultra. However, the Xiaomi 12 series introduction event at the end of December was absent with the Ultra version, is there Xiaomi "saving" this device for an upcoming launch event, and this will also be the place where Xiaomi officially commercialize 200W super fast charging technology?
Xiaomi's First 200W Wired & 120W Wireless Fast Charging
On the OPPO side, although it is one of the pioneering manufacturers of 65W fast charging technology, until now, 3 years have passed, but OPPO is still sticking with 65W capacity and has no intention of upgrading. OPPO's latest smartphone is the OnePlus 10 Pro and the upcoming OPPO Find X5 will be the first OPPO devices to support 80W fast charging. The leaked information also says that OPPO is working on a 125W charging capacity, but it is not clear when the official commercialization will be.
According to Android Authority, 200W charging technology may have a small impact on battery life. Specifically, with 800 full charge cycles, the actual battery capacity will only be 80% compared to when it was shipped. In fact, this is still a good result because if fully charged once a day, the battery of the phone can provide an acceptable battery life for 2 years. And 2 years is a long enough time for users to consider upgrading to a new smartphone.
Although there is no time to officially commercialize the 200W super fast charging technology, we can be sure of one thing in the first half of this year when many smartphones with much higher charging capacity than technology will appear. 120W power.
.
---
---